More core classical artists these days are mimicking their contemporaries in the pop world by releasing music video singles to accompany their albums. Charlotte Gardner asks whether this is a positive development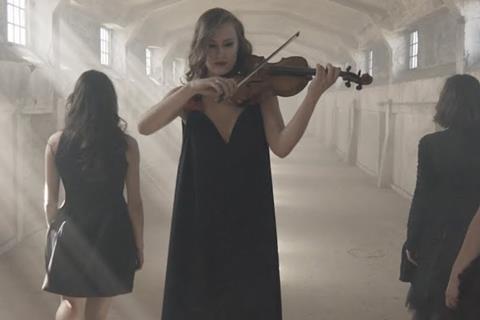 When it comes to 21st-century music consumption, where pop music leads, classical music follows. Obvious examples are the rise and fall of download sales, and most recently the rise in streaming, but there's another artist-led trend that I've noticed of late: that of music video singles.
To clarify, I don't mean filmed recording sessions or atmospherically shot straight performances, but conceptual productions – works of art which place the artist at the centre of a story or idea.
Unsurprisingly it's been singers and crossover artists who have led the charge in this area – prominent figures being soprano Anna Prohaska and 2Cellos. However, a handful of core classical string players are now following suit, notably cellists Sheku Kanneh-Mason and Gautier Capuçon, and violinist Kristine Balanas.
Getting the ball rolling back in December last year was Kanneh-Mason with 'The Swan', attached to his Inspiration album, which placed him on a riverbank with his cello endpin in the water, as the camera slowly panned out to reveal a breathtaking autumnal woodland panorama. Following that, in February, was Capuçon's own version of 'The Swan', part of his Intuition album, which featured a 'swan' dancer being gently awoken in a valley by Capuçon's playing from the snowy mountain above her.
Fast forward to April, and out came Kristine Balanas's self-directed video of Ysaÿe's 'Obsession' from his Second Violin Sonata. This saw her enter the centre of the drama, dressing up as a violin-hurling femme fatale surrounded by ballet dancers.
'Obsession' was the final tipping point in bringing me personally on board with the merits of such projects, when in all honesty I'd previously been reacting with a mixture of eye-rolling and squirming – not because they weren't brilliantly done, but because they didn't fit with my preconceived notions of what serious classical artists do.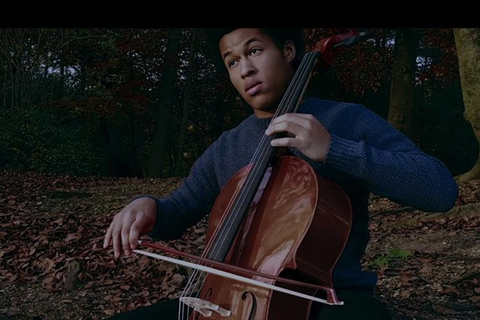 This was wrong of me, not least because if we want to bring in new audiences for classical music, we have to go where those new audiences are, and that's the video streaming world.
Over half of all on-demand streaming is audiovisual, which was acknowledged this summer when the UK singles chart adjusted its criteria to include this format. The popular successes of Kanneh-Mason's and Capuçon's respective albums back this up.
Inspiration's second beautiful video single, the January-released 'Evening of Roses', has so far clocked up over 67,000 YouTube streams, while the album itself made the UK pop chart Top 20 even before the royal wedding sent Kanneh-Mason's career stratospheric.
Capuçon recently released Fauré's 'Après un rêve' – another sumptuous Intuition production whose 'girl power' message sees him playing perched on the wing of a (grounded) passenger jet, as the story reveals that the plane's female pilot is realising her girlhood dream of flying.
Right now I'm watching its views grow by a thousand per day. Album figures are looking healthy, too, Intuition having sat for 13 weeks at the top of the French classical charts.
Beyond winning new audiences for classical music, videos can also be a powerful tool for pushing a personal message. When in 2014 Lisa Batiashvili made a film of Requiem for Ukraine, a solo violin work written for her by her countryman Igor Loboda, I was so moved that it didn't occur to me that this was a pop-style format. But of course it was. Plus when I'm constantly being struck by how many leading soloists are artists in other spheres, film making is a natural additional palette for their wider creativity.
Not all classical videos are going to float everybody's boat, and I'll admit that it's a 50:50 hit rate with me to date. However that's no reason why we shouldn't both admire and embrace this growing trend.