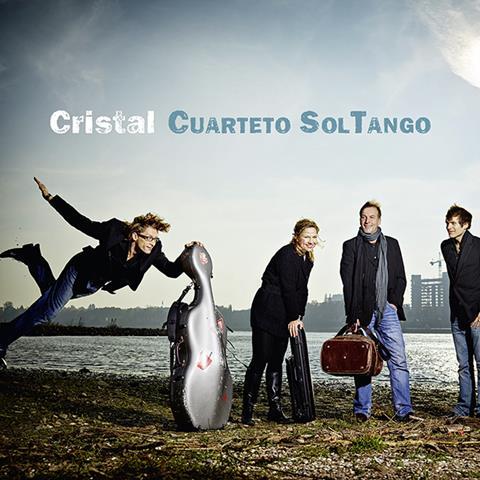 The Strad Issue: November 2015
Description: Tangos arranged for a German quartet of violin, cello, piano and bandoneón
Musicians: SolTango Quartet
Composer: Aguirrezabalaga, Bianco/Melfi, Dames, Delfino, Firpo, Fresedo, Guidini, Martínez/Buglione, Mores, Piana, Piazzolla, Scalise, Villanueva
Three members of this German tango quartet met while studying in Lübeck, a long way physically and culturally from Buenos Aires. But the SolTango Quartet plays its chosen music as if born to it. Over more than an hour of classic tango and tango nuevo – culminating in three tangos and a longer piece by the inventor of the latter style, Ástor Piazzolla – the ensemble authentically takes the format of the traditional orquesta típica and adapts it for chamber music.
Always taut but sashaying, as in the milonga dances La cicatriz (Aguirrezabalaga) and La espuela (Guidini), the SolTango Quartet has a rhythmic flair that drives this music, helped by the well-balanced recording. MartinuKlett's piano playing – covering almost the whole keyboard – underpins the melodic contributions of the other three instruments. The violin and cello lines are rich and sonorous without ever losing their sense of shape: both players contribute to a particularly beautiful, sliding melody in Poema (Bianco/Melfi).
The album leads towards the closing Piazzolla focus. The Argentinian master's more brittle, subtle compositions are rattled off with flair, though with perhaps a shade less love than the nostalgic classic tango of the earlier sections of his Cristal.
TIM WOODALL