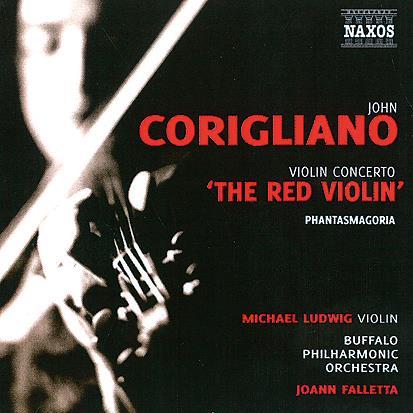 The Strad Issue: January 2010
Musicians: Michael Ludwig (violin) Buffalo Philharmonic Orchestra/JoAnn Falletta
Composer: Corigliano
This disc plunges you with carefree abandon into the highly coloured and expressive world of Corigliano. After the expertly performed suite from the composer's opera The Ghosts of Versailles comes the meat of the recording, the Violin Concerto, based on Corigliano's 1998 score for the film The Red Violin. The work is structurally strange, retaining the feeling of having been stitched together, with three short movements attempting to balance a long first one. It has moments of exquisitely scored neo-Romantic bliss, particularly in the opening Chaconne, with touches of Sibelius in the sweeping violin themes and explosive cadenzas.
Michael Ludwig gives a suitably virtuosic performance, showing technical excellence in the wild, scampering scherzo and the breakneck finale, but he is also eminently convincing in his approach to the work's piecemeal architecture, maintaining the drive and relaxing into the big themes as if they grow organically from the texture. JoAnn Falletta is adept, too, at keeping a tight rein on the work's brilliant colourations and vast orchestral forces, recorded in crystal-clear detail. But for all its thoroughly enjoyable quasi-Romantic aspirations, it's still an oddly unsatisfying piece, beautifully wrought but slightly misshapen.


Catherine Nelson