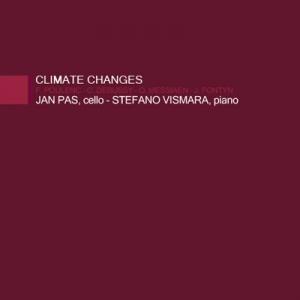 The Strad Issue: January 2011
Description: Novel programming marred by slapdash Messiaen
Musicians: Jan Pas (cello) Stefano Vismara (piano)
Composer: Poulenc, Debussy, Fontyn, Messiaen
This CD is something of a curate's egg, with three decent performances followed by a fourth, of the 'Louange à l'éternité de Jésus' from Messiaen's Quartet for the End of Time, which shouldn't have got out of the studio. There are two rhythmical howlers, with both performers bizarrely cutting a semiquaver out of one bar and the cello moving a semiquaver early in another; Jan Pas ignores the 'sans vibrato' instruction in Messiaen's meticulously marked score and produces some clumsy bow changes on long notes, all too audible in this close recording, before fizzling out altogether in the last bar.
Elsewhere, he makes a persuasive case for Poulenc's under-appreciated sonata, gracefully shaping the lyrical paragraphs and skilfully negotiating the abrupt sidesteps and fragmented sequences. There is beautiful veiled cantilena playing at the end of the Cavatine. Debussy's Sonata also has its twists and turns, which Pas subtly moulds together in an essentially warm and lyrical performance. Jacqueline Fontyn's Six Climats of 1972, a set of short studies for students, is nicely played. The DVD contains a documentary about Pas, complete with proud parents, a movement from the Poulenc followed by a chat to camera, and a candle-lit performance of the Debussy. The track times of the last two are switched on the booklet listing, as is the running order.


Tim Homfray