David Kettle finds the usual musical stereotypes toppling at Kings Place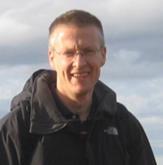 I was lucky enough to hear three groups we've recently featured in the magazine this weekend, at an innovative festival in Kings Place, London.
There were beaming smiles and hugs all round at the end of the Saturday afternoon concert given by the Chilingirian Quartet and its Venezuelan protégés in the Millennium Quartet. As Levon Chilingirian explained in the June issue, the two quartets have been working together in Venezuela on El Sistema's recently launched chamber music programme. Their closeness showed, especially in Osvaldo Golijov's Last Round, which brought the two quartets together for an idealised Argentinian tango, with phrases passed back and forth between the groups in a bewildering whirlwind of sound. There was a wonderful atmosphere of collaboration and cooperation between the ensembles, and a real warmth to the groups' reception by the audience.
When we spoke to Ben Davis and Vicky Fifield of jazz group Basquiat Strings for the article on studying jazz at conservatoires (September), I was intrigued to hear more of the group – but unfortunately the late-night performance I heard on Saturday was a bit of a let-down. The group seemed to be struggling with amplification problems throughout their set – although the sound was good from the audience seats – but their sulky, sullen attitude hardly helped to bring their often hard-going, esoteric music alive.
What a reversal of stereotypes, I thought: it was the two 'straight-laced' classical groups who injected real passion and wit into their music, while the jazz players were so concerned with their own problems that they seemed to forget they were meant to be communicating with an audience.