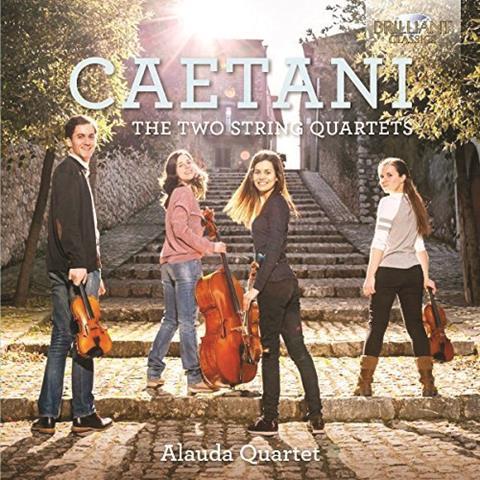 The Strad Issue: February 2017
Description: Sensitive performances of this 'missing link' between Brahms and Schoenberg
Musicians: Alauda Quartet
Composer: Caetani
Catalogue number: BRILLIANT CLASSICS 95198
The effusively Romantic music of Roffredo Caetani (1871–1961) forms an unlikely but persuasive calling-card for a young, UK-based quartet, formed in 2011 at London's Royal Academy of Music.
Caetani was just 17 when he composed op.1 no.1. Only in the coda of this 32-minute single movement does a precociously achieved sense of continuity falter, though track points for the contrasted sections would have clarified the debt he owes to the cyclical form of the B minor Sonata by Liszt, a family friend of the Caetanis.
The soft-focus harmonic mist and languorous melodic stretch of op.1 no.1 are dispelled by an imposing sense of purpose in the opening of op.12. Written in 1907, this three-movement work belongs to the post-Tristan world of Verklärte Nacht and César Franck; indeed, both quartets forge a gorgeous if redundant missing link between Brahms and Schoenberg. The central Lento of op.12 is the highlight of the disc: a deeply felt but restrained hymn.
Voluptuous self-indulgence is kept at bay by the Alauda's finely drawn cantabile phrasing and a discreetly shaded tonal palette, which eschews excess vibrato. Tuning briefly slips in some of Caetani's strenuously worked development sections but the recording is well balanced, prepared with evident care, and in particular showcases playing of uncommon sensitivity from the leader, Cristina Prats-Costa.
Peter Quantrill