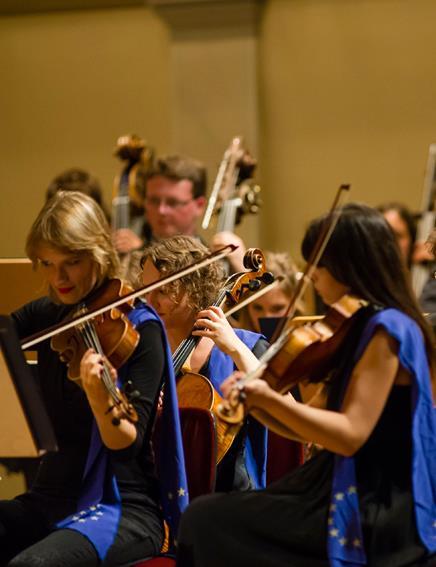 The musicians of the European Union Youth Orchestra (EUYO) will get the chance to play as part of the Budapest Festival Orchestra (BFO) in 2014–15, under a newly announced apprenticeship scheme. The partnership between the two orchestras will mean that EUYO players can work on BFO projects for up to twelve weeks in a single season.

Current members of the EUYO will be invited to apply for the apprenticeships, with a panel selecting a shortlist of up to ten candidates, to be auditioned by BFO music director Iván Fischer. The number of players selected for apprenticeships will vary from year to year, according to the needs of the orchestra. According to EUYO chief executive Marshall Marcus, on average two to four apprentices will be taken on each season.

'The EUYO is one way of making the transition from conservatoire student to professional player, and I see these apprenticeships as a further step on the same path,' Marcus said, also hinting that further apprenticeships with other European orchestras could be organised in due course.
Although the nature of the projects will vary, the BFO will pay apprentices for their work at the same rates as normal BFO members. Travel and accommodation costs will also be covered. According to Marcus, the EUYO will be covering the costs of the audition process.


Subscribe to The Strad or download our digital edition as part of a 30-day free trial
Photo: EUYO at the Konzerthaus Berlin, August 2013 © Peter Adamik