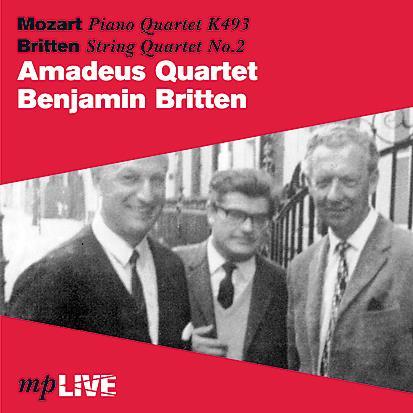 The Strad Issue: January 2009
Musicians: Amadeus Quartet, Benjamin Britten (piano)
Composer: Britten, Mozart
This is one of the first in a new series of recordings, only available as downloads, drawn from the archives of Music Preserved. Most of them were recorded live from the radio more than 50 years ago and have never been commercially available. Both the performances here were broadcast from Aldeburgh. The performance of Britten's Second Quartet, dating from 1951, is remarkable in its intensity and fluidity. It's dangerous, whole-hearted playing, full of drive and spontaneity, very much the live event, with musical urgency trumping technical niceties. The second-movement Vivace races along, generating hair-raising momentum, and in the finale cellist MartinuLovett and violist Peter Schidlof address their cadenzas like men possessed. Immaculate it isn't, but this is a gripping musical experience. The balance of instruments on the fuzzy recording is a bit erratic.
Mozart's E flat major Piano Quartet, recorded in 1953, sounds rather better. This is a lithe and nimble performance, in which violinist Norbert Brainin plays with his characteristic blend of elegance and sweetness of tone, while Britten displays a beguiling simplicity and cleanliness of line. The first movement (after some extended tuning and clumping around) sparkles, seasoned with some richer-toned playing in the development. The last is all charm. Between them the Larghetto is a warm and intimate delight.


TIM HOMFRAY