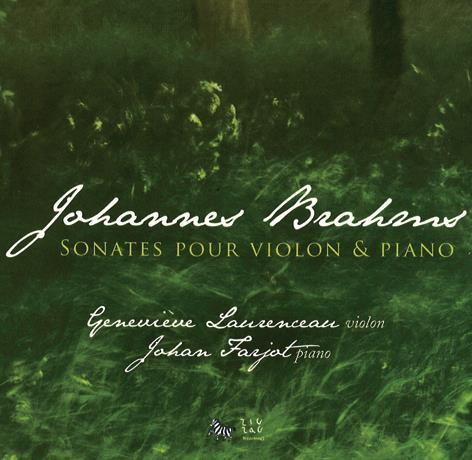 The Strad Issue: January 2011
Musicians: Geneviève Laurenceau (violin) Johan Farjot (piano)
Composer: Brahms
The repertoire may be well trodden, but the young French violinist Geneviève Laurenceau here takes us on an unaffected traversal of the Brahms sonatas. Traditional but unmarked shifts of tempo appear in the G major's opening movement, in line with changing dynamics. Her one-quaver-to-the-second tempo for the central Adagio, which is usually taken more slowly, adds to the lyric flow of the music, though in the finale she at times passes over markings, changing the intended character.
Given Laurenceau's fast vibrato and sweet tone, it is left up to Johan Farjot's powerfully projected piano to provide the drama in the A major Sonata's opening movement (the recording places the piano to the fore). Here again, though, I wish they had given more attention to dynamic indications – a molto dolce marking in the finale is brushed aside.
Laurenceau's spotlessly clean intonation is a constant delight. Her admirably urgent opening movement of the third sonata is welcome, and if I have heard more playful accounts of the third movement, the finale is suitably virile and most enjoyable.
For all this, though, in a crowded market Perlman and Ashkenazy (EMI) offer performances that stand up to much closer scrutiny.



DAVID DENTON