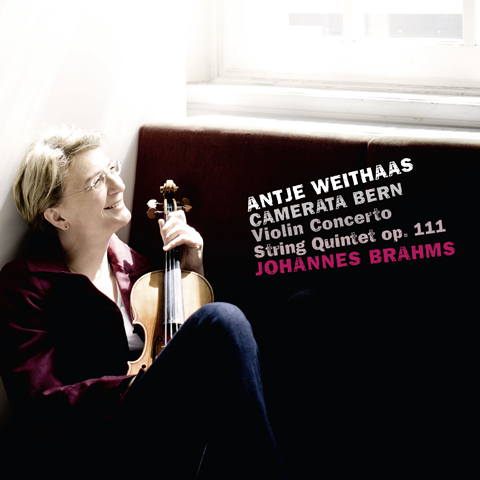 The Strad Issue: March 2016
Description: Weithaas leads from the front in the Brahms Concerto
Musicians: Antje Weithaas (violin/director) Camerata Bern
Composer: Brahms
Catalogue Number: AVI-MUSIC 8553328
To direct the Brahms Concerto from the violin is challenging enough; to know that the concert is going out on a CD must be daunting indeed. But Antje Weithaas and Camerata Bern have worked together for a long time, and they approached this as a collaborative project, with a chamber music ethos compounded by a smaller than usual string section (5.5.4.4.2). The strings provide plenty of heft when the heat is on, though they sometimes sound thin elsewhere. At the forefront, Weithaas plays with vigour and power, as well as a willingness to stop and smell the flowers along the way (there are places in the first movement where she all but drifts into reverie). Her playing is lush and sweet-toned.
For the op.111 String Quintet, in a studio recording, the ensemble is resized in the opposite direction, giving a string-orchestra performance (with a double bass). This works rather well in the outer movements, with symphonic weight and sweep in the energetic opening and a rollicking finale, played with virtuosic passion. The fortissimo outburst towards the end of the Adagio is thrilling, but the light, faux-naïf third movement is perhaps inevitably a tad heavy. The recordings of both works are rich and warm.
Tim Homfray