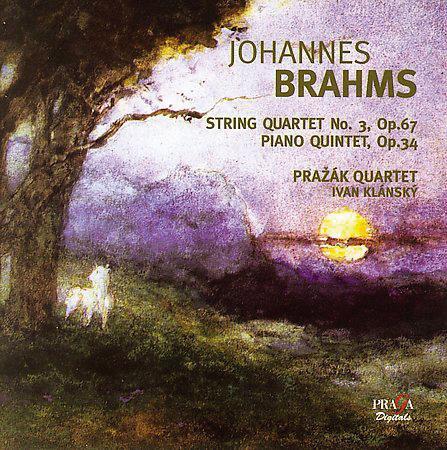 The Strad Issue: January 2006
Musicians: Pražák Quartet, Ivan Klánsky (piano)
Composer: Brahms
Discs from this Czech–French label arouse pleasurable anticipation. And although this Brahms programme is not as essential – or as well recorded – as some other items in Praga's catalogue, it provides many rewards.
The opening 'hunting' theme of the B flat major Quartet is a little too tight and businesslike, missing some of the spring in Brahms's step and making too great a contrast with the second subject. The song-like Andante, kept moving to exactly the right degree, is a lovely achievement, with imaginative colour (including senza vibrato) and a terrific climax.
The Agitato finds violist Josef Kluson in good voice – in the finale he uses a different, rather husky, tone for his variation – but the improvisatory feeling is a little undermined when note values and rhythms are tinkered with. Although the finale is one of the Pražák's successes, this work still belongs to the Smetana Quartet (Testament).
Much of the playing in the Quintet is masterly, especially from the pianist, yet the opening movement is too often metrical and tied to bar-lines. Individual string voices come through well, with excellent tone, and both outer movements work up to tremendous conclusions.
The Andante is too purposeful at the start, lacking the palpitating hesitancy of the best accounts, yet the players rise well to its later challenges. The Scherzo is marvellous, with superb rhythm and, in the trio, beautiful string playing. The Poco sostenuto at the start of the finale could be more drawn out but thereafter the interplay between piano and strings is first rate.
TULLY POTTER