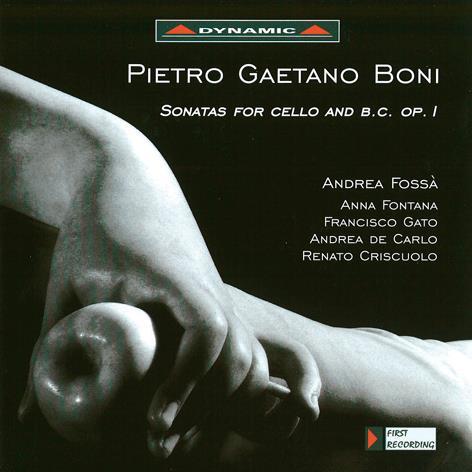 The Strad Issue: January 2009
Musicians: Andrea FossÁ (cello) Renato Criscuolo (cello) Anna Fontana (harpsichord) Francisco Gato (archlute) Andrea de Carlo (viola da gamba)
Composer: Boni
Bologna-born Pietro Gaetano Boni settled in Rome in 1711 and served as 'cello virtuoso' to Corelli's patron Cardinal Pietro Ottoboni, to whom his twelve Sonate per camera a violoncello e cembalo op.1 (Rome, 1717) were dedicated. These sonatas each comprise three or four movements, most of which adopt binary form and betray the powerful influence of Corelli. Only eight of the set are recorded here, but this selection certainly leaves listeners wanting more.
Andrea Fossà's playing is civilised, warm-toned and largely technically assured. He overcomes with commendable aplomb Boni's resourceful bravura writing, which exploits the high registers, large leaps of line and challenging double- and multiple-stopping. He adds a stylish swing to these sonatas' numerous Alla francese Allegro movements, notably those of nos.8 and 11, and he articulates the various stylised dances with light and agile bowing. He shapes the slow movements intelligently and with subtlety of expressive shading, and he adds extempore ornamentation with an appropriate sense of spontaneity and period style, notably in the opening Grave of no.2 and the Adagio of no.12.
Anna Fontana's somewhat strident harpsichord continuo, effective nonetheless in the repeated sections of the Largo of no.10, is complemented by Francisco Gato's sensitive archlute contribution (notably in the Largo of no.9) and either (or sometimes both) gamba or cello. The recording is suitably resonant and astutely balanced, but the policy of recording movements in isolation regrettably results in a loss of continuity between several movements interconnected by Phrygian cadences.
ROBIN STOWELL