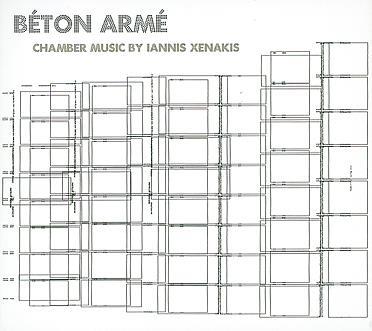 The Strad Issue: January 2008
Musicians: Bas Wiegers (violin) Gus Kramers (viola) Saartje van Camp (cello) Nora Mulder (piano) Koen Kaptijn (trombone)
Composer: Xenakis
This short disc of Xenakis promises more than it delivers. Go to the listed website for the promised 'detailed programme notes' and you find some brief, disconnected reflections. In any case, all these works have been recorded before, mostly by their dedicatees in performances that have more energy, bite and focus. The domestic scale of this Dutch recording doesn't help: the composer's relentless fortissimos need room to expand rather than coming up against a flat sonic wall.
Bas Wiegers is the stand-out player. His intonation and unflagging energy in Dikthas show an unimpeachable command of both instrument and idiom. It's just a shame that Nora Mulder's piano can't compete with him; this peculiar, clangorous instrument also blunts the Minimalist edges of the solo Euryali.
Xenakis doesn't like instruments or voices to breathe – continuity is crucial. So in the violin writing the composer often evokes guitar feedback à la Hendrix, rather thrillingly conveyed by Wiegers in the two violin solos, Mikka and Mikka S. His two string colleagues are not so fired up, making the trio Ikhoor somewhat flabby compared to the visceral recording by members of the Arditti Quartet (Disques Montaigne). Perhaps most bizarre is the unusually reflective and melodic trombone solo Keren, taken cleanly but at two-thirds of the speed of Benny Sluchin's premiere recording (Erato), and to no great advantage.
Peter Quantrill