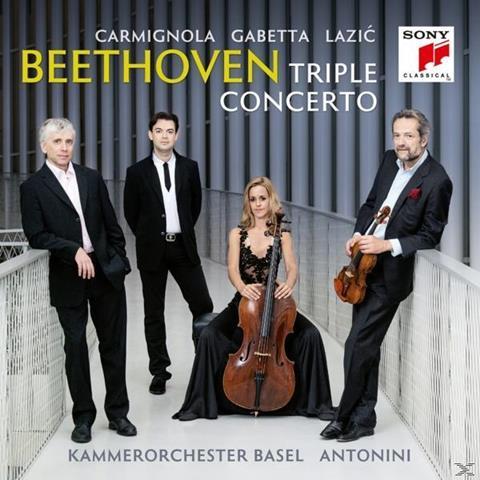 The Strad Issue: December 2015
Description: A 'Triple' that treads the line between old and new styles
Musicians: Giuliano Carmignola (violin) Sol Gabetta (cello) Dejan Lazić (piano) Basel Chamber Orchestra/Giovanni Antonini
Composer: Beethoven
It is becoming increasingly clear that we live in interesting times as regards the performance of historical music. No longer is it adequate to pigeonhole approaches as 'mainstream' or 'historically informed'.
The three soloists in the concerto here show an avoidance of some of the most obvious 'excesses' of stylistic anachronism. Former Milstein pupil Giuliano Carmignola and Grammy nominee Sol Gabetta both rein in their vibrato and appear (maybe not entirely successfully) to replicate the on-string staccatos of the early 19th century (as in the first movement), while Dejan Lazić's pianism is tidy and responsive. Tempos in the outer movements are lively – there is some refreshing joie de vivre in the finale – and the slow movement embodies real lyrical beauty.
Sony have engineered a lively and clear recording. As elsewhere on this disc, it is particularly interesting in respect of the orchestra, creating some wonderfully transparent textures, through which individual lines in the texture can be heard. The Basel Chamber Orchestra comes across as disciplined and informed: in particular, short phrasing is deployed, as is evident in the overtures. In Coriolan, for example, some provocatively 'period' tone (with variegated wind timbres) interlaces with non-vibrato string playing, as at the opening. Overall in this programme there is a sense of urgency that, combined with beautifully enunciated and clean sonorities, gives the disc a refreshing quality. For me, it is the orchestra that does the best work, but the disc as a whole is admirable.
DAVID MILSOM