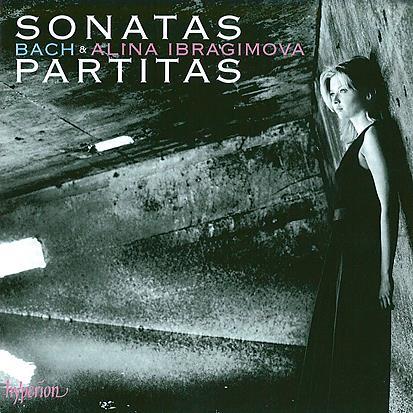 The Strad Issue: January 2009
Musicians: Alina Ibragimova (violin)
The young Russian-born Alina Ibragimova has placed her approach to Bach's mercilessly revealing Sonatas and Partitas between the warmth of Itzhak Perlman (EMI) and the clean and unadorned sound of Rachel Podger's Baroque instrument (Channel Classics). Notable among her mentors is the Baroque expert Adrian Butterfield, and her depth of understanding of the degree of expressiveness and structural cohesion is evident throughout. She plays a 1738 Pietro Guarneri violin, but while using a minimum of warming vibrato, the open sound of the E string is not that well balanced with the lower end of the instrument.
Ibragimova passes the first test of pure virtuosity in the Presto of the First Sonata with admirable agility, clean articulation and perfectly true intonation, and everywhere her technique is impressive. She never crushes chords, but moves adroitly across the strings, as in the Tempo di borea of the First Partita. She removes those acerbic moments loved by some, and continually looks to the beauty of the music.
Tempos are well judged and ever mindful that many of the movements are dances, and her pulse once set she allows a minimum of personal freedom to introduce light and shade. Observing Bach's marked dynamics, this is playing slanted towards feminine delicacy, and a long way from the hard-hitting approach of the much acclaimed Gidon Kremer recording (ECM).
Yet when we reach those testing points in the Chaconne of the Second Partita and Fugue of the Third Sonata, she brings a feel of latent power that I find most effective, and prevents the movements from standing apart from the music as a whole. Indeed the defining factor of the whole performance is the admirable and sure weighting of its various components.
Fabulous sound quality, and beside the very differing Podger and Kremer versions, I find this is an attractive alternative.



DAVID DENTON