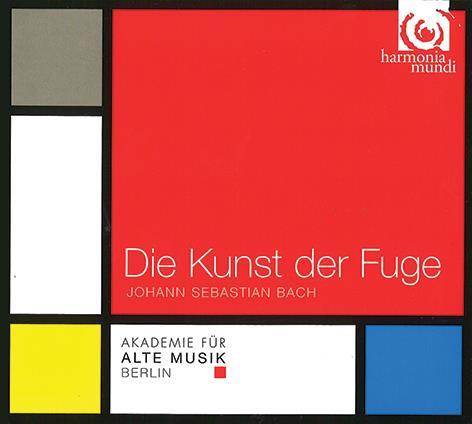 The Strad Issue: January 2011
Description: Bach's monument to counterpoint receives a textural makeover
Musicians: Akademie für Alte Musik Berlin
Composer: Bach
More than with any other composer, the music of Bach seems to withstand everything that ?is inflicted upon it, and ?here his great testament ?The Art of Fugue is offered in an arrangement that varies the instrumentation depending on the nature of each movement. So the first Contrapunctus is given to string quartet, the second to solo harpsichord, the third to a wind quartet and so on. The leader of the Akademie für Alte Musik Berlin, Stephan Mai, reasons that this allows instruments to explore sonorities and sheds new light on the score without 'in any way impairing the work's resilience'.
It is indeed a very different approach from others, one in which contrasting timbres clarify the various strands in the more complex fugues. I do, however, miss the feel of a unified work, a fact that Mai would counter with the notion that Bach composed it over a very long period.
The attraction of the performance comes from the pungency of gut strings, from both soloists and ensemble, in playing that is totally immaculate, which contrasts with the relatively sour taste from the period woodwind and brass instruments, whose articulation sounds harassed in fast tempos. The disc opens with a short chorale that Mai posits may have inspired the work. The quality of the recorded sound is vivid.



DAVID DENTON