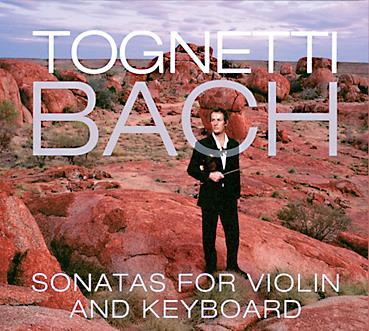 THE STRAD RECOMMENDS
The Strad Issue: January 2008
Musicians: Richard Tognetti (violin) Daniel Yeadon (viola da gamba/cello) Neal Peres Da Costa (harpsichord/organ)
Composer: Bach
Several fine period-instrument recordings of this glorious music currently grace the catalogue, including those by Rachel Podger (Channel), Andrew Manze (Harmonia Mundi), Giuliano Carmignola (Sony), Elizabeth Wallfisch (Hyperion) and Jacqueline Ross (ASV Gaudeamus). For many collectors Arthur Grumiaux (Philips) still holds sway on a modern set-up, yet for playing of peerless technical sophistication and purity of musical line, I invariably return to Henryk Szeryng's 1969 set with Helmut Walcha (Philips 416 876-2, currently available only as a Japanese import).
Like Podger, Manze and Wallfisch, Richard Tognetti has the bass line occasionally played by a string instrument (Daniel Yeadon alternates between cello and viola da gamba), yet Neal Peres Da Costa goes one step further with the contrapuntally vital keyboard part by varying between harpsichord and organ, not just between works, but within them – in the opening B minor Sonata, for example, the first two movements feature harpsichord, the latter pair the organ. The cantabile-legato properties of the organ feel especially appropriate in these melodically inspired works, even if the idea of swapping continuo instruments mid-sonata strikes me as a good idea gone a little too far.
The intoxicating variety of Tognetti's articulation ensures that the listener never takes anything for granted – even sequential passages of semiquavers are subtly variegated with deft inflections of the bow. Just occasionally, as in the opening Dolce of the second sonata in which Tognetti regulates his tone exactly with the organ, the effect has a whiff of over-sophistication about it no matter how sensually pleasing. But as a bracing repost to the many dull and earnest Bach recordings that litter the shop shelves, this is essential listening.
JULIAN HAYLOCK