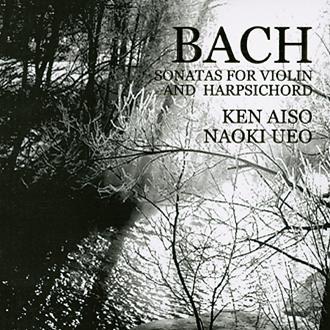 THE STRAD RECOMMENDS
The Strad Issue: January 2008
Musicians: Ken Aiso (violin) Naoki Ueo (harpsichord)
Composer: Bach
This set of discs is imaginatively presented, and if some of the same imagination had been applied to the playing, it would be very attractive. As it is, we are given friendly performances by two players who clearly get on well but who fall short of the highest standards in today's unforgiving marketplace.
Both the first and third versions of Sonata no.6 in G major are here; and one can make up the second version, but only by jumping from disc to disc. The two movements Bach rejected from version two are included but not labelled as such.
Ken Aiso plays an 1810 Nicolas Lupot, but the maker of his bow is not specified; in any case, he does not attempt period performances. Naoki Ueo, playing a pleasant-sounding 1999 Ruckers copy by Andrew Wooderson, comes across well in his two solo movements.[are there two movements for keyboard solo in the violin sonatas? unclear] In some slow movements he can seem a bit inert, not really playing up to Aiso.
Generally I enjoy the faster movements most: they tick along nicely. I quickly get tired of Aiso's habit of squeezing out his tone on extended notes: it spoils some passages in faster movements and is especially noticeable in slower ones. Mackintosh (Chandos), Huggett (Philips), Grumiaux (Philips) and Kuijken (DHM) avoid this mannerism.
Aiso has a limited range of colours, and occasionally his tone becomes a little too fulsome for this music. The opening movement of the F minor Sonata is really rather boring – compare Busch's mesmeric performance (APR). The recordings are clear but sometimes favour the violin.
TULLY POTTER