The former member of Alma Rosé's Women's Orchestra of Auschwitz was 88 years old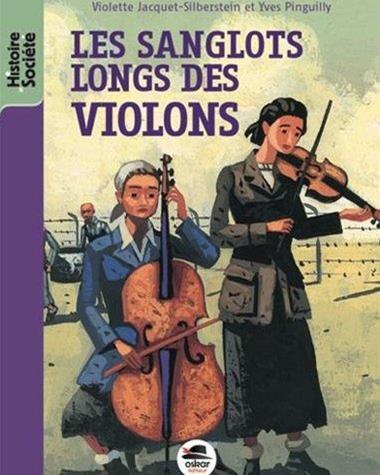 Violette Jacquet-Silberstein, a former member of Alma Rosé's Women's Orchestra of Auschwitz, has died in Paris at the age of 88. Born on 9 November 1925 in Romania to Hungarian Jewish parents, the teenager was deported by the Nazis with her family from France to Auschwitz in 1943.
While her parents succumbed to the gas chambers, Jacquet-Silberstein was saved from extermination by her violin skills. She was recruited by Rosé, niece of Gustav Mahler, for the Auschwitz orchestra, whose membership of around 40 young female prisoners played each day for the departure and return of the work gangs, and on Sunday afternoons for SS camp officers. Transferred to the camp at Bergen-Belsen in October 1944, Jacquet-Silberstein was released by British forces on April 15, 1945.
Following the war, the violinist took to singing and performed in cabarets. In 2005 she published an autobiography for children with Yves Pinguilly, entitled 'Les sanglots longs des violons' (Long sobs of the violins). The work was adapted in 2009 for the theatre.
A resident of Paris's l'Institution nationale des Invalides from 2009, Jacquet-Silberstein was a Knight of the French Legion of Honour.
Subscribe to The Strad or download our digital edition as part of a 30-day free trial. To purchase back issues click here.