The arrangement has been recorded by Trio Apaches for Orchard Classics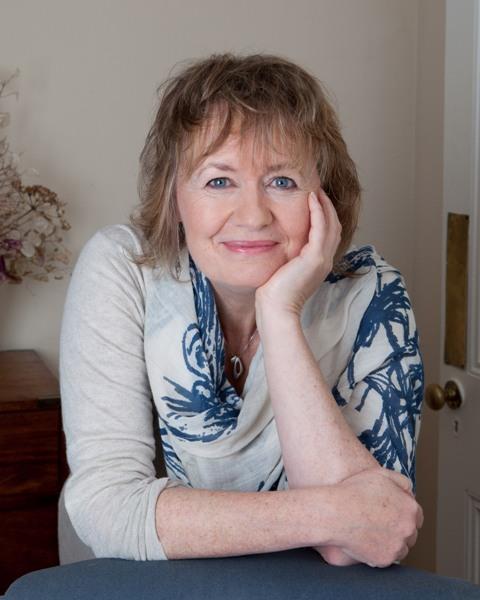 Some years ago, I wrote a piano work (Voices in Silence) for the pianist Ashley Wass. Then in 2012 he invited me to the Lincoln International Chamber Music Festival, where his newly-formed Trio Apaches (violinist Matthew Trusler, cellist Thomas Carroll and pianist Ashley Wass) were performing my The Seafarer trio, with narrator Walter van Dyk. I loved working with them – they had a particular brand of self-deprecating humour yet absolute dedication which was very engaging. Their performance was stunning.
So I was thrilled when they said they'd like to keep The Seafarer in their repertoire.
But I was much more circumspect about their next idea. Ashley asked me to arrange Debussy's La Mer for piano trio, as a companion piece to The Seafarer. My first reaction was an unequivocal 'no'. Some years earlier, I had arranged five short early Debussy pieces for cello and orchestra, for Steven Isserlis, to make a 'Suite pour Violoncelle et Orchestre'. It was one of the hardest things I've ever done, and took me twice as long as it would have done to write an original concerto!
I did learn a tremendous amount about orchestration, though, and about Debussy himself. And I really enjoyed the process of collaborating with Steven.
Ashley's idea of pairing La Mer with The Seafarer on a recording for Orchid Classics all seemed to make a lot of sense. But I was trying to finish my opera, Hagar in the Wilderness, and various other things – and this proposal brought up so many new challenges, I didn't think I could take it on.
But Ashley was very persistent, and in the end I agreed.
It was a daunting prospect. The temptation was to try to represent every note from Debussy's score. But in order to do that (in any case nigh on impossible) all three musicians had to be playing pretty much all the time, which led to an unchanging, dense texture, and a loss of clarity.
After wrestling with this for a while, I decided instead to look at the piano trio itself as a medium - particularly works such as the Ravel - and reinvent Debussy's orchestral score with the piano trio in mind. I needed to create light and shade, and subtleties of colour. This meant exploring what strings and piano can do in terms of texture, and concentrating on idiomatic and natural techniques. This led to use of harmonics, mutes, bow position - such as sul ponticello (a glassy sound made by playing very near the bridge) - and various doublings between piano and strings, using unisons to create new 'instruments' – like mixing blue and yellow to make green.
Very often I had to give Debussy's string lines to the piano, so that the violin and cello could sustain the wind melodies. At other times I needed to use the cello to sustain a bass resonance, and had to give a cello solo to the violin. It reminded me of a particularly tricky game of Sudoku – you changed one instrumentation, and another no longer worked. In the end it was better to forget Debussy's orchestration, and to rethink the material for the new medium.
Once I'd completed the score, I worked with the players, who often suggested feats of virtuosity I hadn't thought possible, thereby opening up new possibilities previously discounted. In fact it was quite jaw-dropping to see Ashley adding in a harp part to an already fiendish piano line, without missing a beat (so to speak).
There was a (friendly!) altercation with cellist Tom Carroll about an oboe solo he'd set his heart on. 'Why can't I play that?' he complained – and then realised that if he played that, there was material left unplayed that no one else could cover.
Some string lines took on a completely different resonance when played by a single instrument; for instance the lower strings opening of the last movement. On a single cello, this became much more specific, and virtuosic; no longer the threatening rumble of an entire cello and bass section. Elsewhere, a single sustained harmonic on Matt's violin had a fullness that equalled the orchestral violins, but with a specially poignant luminosity.
It turned out to be an illuminating and stimulating journey, and made me think about instrumentation in a new and more creative way – in the same way as I had learnt from orchestrating the 'Suite pour Violoncelle.' It was a privilege to sit as a fourth member of the trio and collaborate in a creative task; to be allowed into their rehearsal process. And it was also inspiring to get right inside that monumental Debussy score, and to digest the detail of its construction.
I'm profoundly glad I said 'yes' in the end.
La Mer: arranged for piano trio was commissioned by the Trio Apaches, with additional funding from the Lincoln International Chamber Music Festival, and many individual sponsors as a companion piece for The Seafarer Trio, and was first performed at the Lincoln Festival 2013. Both pieces were recorded on Orchid Classics and released in 2014. The narrator in the Seafarer Trio was Sir Willard White.
Read The Strad's review of Beamish's The Seafarer Trio and La Mer arrangement on Orchid Classics - plus listen to a clip.
Subscribe to The Strad or download our digital edition as part of a 30-day free trial. To purchase single issues click here.