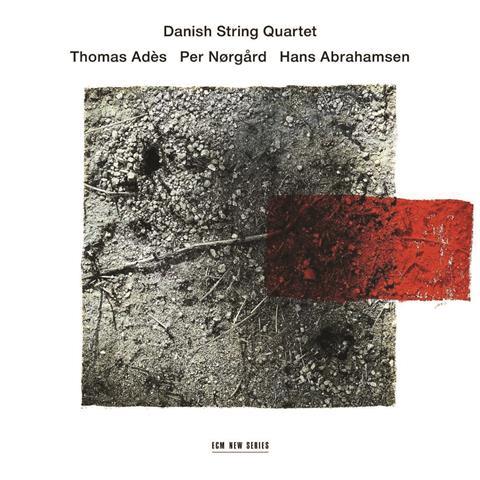 The Strad Issue: August 2016
Description: Adventurous programming for the Danish Quartet's ECM debut
Musicians: Danish Quartet
Composer: Adès, Nørgård, Abrahamsen
Catalogue number: ECM 481 2385
The Danish Quartet is surely one of today's most exciting younger ensembles, not just because of the players' immaculate, fresh, strongly characterised and projected performances but also for their bold choice of repertoire. Just take the beautifully evocative reworkings of Scandinavian folk tunes on their previous (crowdfunded) CD Wood Works (reviewed in the December 2014 issue), for example.
This makes their debut disc for ECM all the more disappointing. Those provocative repertoire choices are there loud and clear in a disc bringing together three youthful pieces by Thomas Adès, Per Nørgård and Hans Abrahamsen. Half the problem, admittedly, is the disc's very resonant, washy recording, in the over-generous acoustic of Reitstadel's Neumarkt in der Oberpfalz, which brings an unwelcome bloom to the filigree textures of Adès's Arcadiana in particular. But in the same piece, the Danish players seem intent on sticking to the letter of the music rather than digging into its spirit, so that the sarcastic/affectionate suspensions of Adès's Elgarian 'O Albion' sound simply deliberate and the fourth-movement 'Tango mortale' feels harsh and mechanical, rather than simmering and sultry.
The musicians seem far more at ease in the cleaner, simpler textures of Nørgård's neo-Romantic Quartetto Breve in a beautifully paced account played with calm assurance. And they attack the disconcerting collision of styles in Abrahamsen's Ten Preludes – ranging from angular dissonance to faux Baroque – with utter conviction and enormous passion, showing off the laser-like focus of their technical abilities. Very much a mixed affair.
David Kettle