A set of violin strings characterised by low tension and a gut-like sound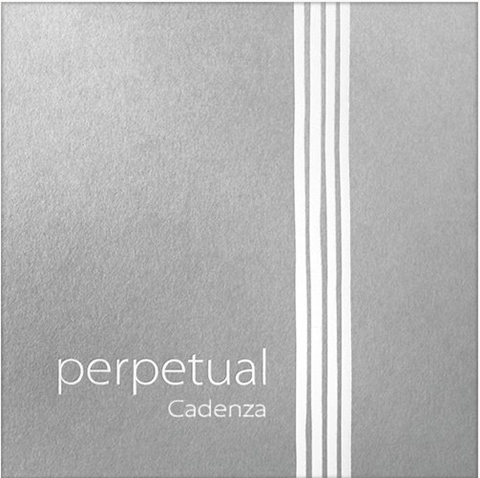 'When you look at the latest developments in strings, most have simply become stronger and louder,' says Adrian Müller, technical director of German string manufacturer Pirastro. 'Many violinists I've spoken to want to go back to a more natural, gut-like sound, so we decided it was time to return to our roots.' To do this, Pirastro designed its new Cadenza violin strings with lower tension, to give a warmer and more resonant sound that resembles gut. Although part of the manufacturer's existing Perpetual range, the Cadenza are a 'completely new construction', produced using a 'new kind of synthetic core' wound by machines specially designed by Pirastro, to amplify their low-tension feel.
These lower tension strings, says Müller, put less physical stress on instruments and reduce the risk of damage, particularly to centuries-old violins that were not built to cope with high-tension modern alternatives. While he admits that the Cadenza range has a less strong and focused sound than Pirastro's original Perpetual strings, he adds that 'nothing is missing', and that 'even soloists playing with an orchestra will cut through'. The strings are also appropriate for amateurs and less experienced players, says Müller, because their lower tension and resistance make them easier to play with a good sound. The set, available for full-size violins, includes a steel-wound E string with removable ball end, an aluminium-wound A string, and silver-wound D and G strings. All have a synthetic core.
Pirastro Cadenza violin strings $97.22
email info@pirastro.com
web www.pirastro.com