A new cello stop designed to offer freedom of movement and reliable stability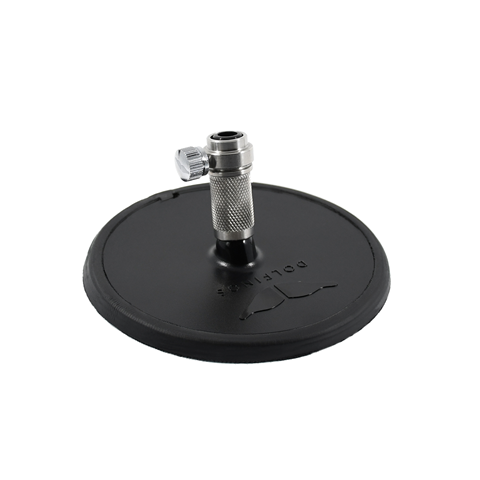 'I think many good inventions come from a combination of science and empathy,' says Michael Wiener, a former psychology professor and music enthusiast who is now head of research and development at the Swiss accessories manufacturer Dolfinos. 'Players study for years and deserve the best technology.' This is why the company has designed a new cello 'grip-foot', to offer an alternative to 'unreliable' rubber endpin stops and strips, and to replicate the freedom of playing with only a spike. The grip-foot comprises a detachable and washable thermoplastic elastomer (TPE) sleeve, a plastic plate and a steel attachment into which the cello's spike, fitted with a rubber sleeve, is screwed. 'Thanks to this smart attaching mechanism, you can reposition your cello during a performance,' Wiener says.
Dolfinos claims that the cello grip-foot can stick to any surface, thanks to the TPE sleeve's 'micro-lamella' structure. 'It's like hundreds of tiny rubber bands with air between them to create a vacuum when pressed against a floor,' Wiener explains. Dolfinos' lab tests have shown that when used for around four hours a day, the sleeve can maintain its 'stickiness' for over six months. Dust goes into the structure's gaps to keep its 'stickiness'. 'It's made of the best materials in terms of durability, but it can't last for ever, so we made it replaceable,' says Wiener. The medical-grade material is skin-friendly and recyclable.
The grip-foot weighs 50g, fits spikes with diameters of 6.5–9.8mm and comes with an Allen key to screw the plate and steel attachment together. 'I am proudest of its compatibility with both the instrument and playing environment,' says Wiener. 'Any performance depends on the stability of these two things.'
Dolfinos Cello Grip-Foot €49.80
email mail@dolfinos.com
web www.dolfinos.com