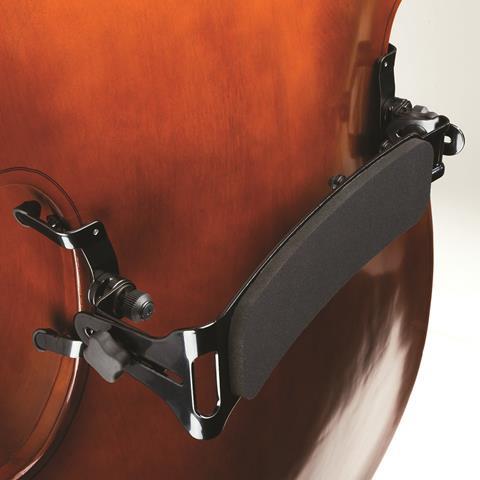 On the back foot
Improving the ergonomics of bass playing
Sitting on a stool, most bassists will rest the instrument against the right leg, with the right foot on the floor
and the left on the foot rest. 'It puts your back in an unnatural position that can become uncomfortable if held for any length of time,' explains Petru Iuga, a German bassist and professor at the Mannheim University of Music and Performing Arts. 'The Ergo Bass support provides an "adaptor" between the instrument and the left knee.' Iuga first developed it in an attempt to protect his own arms, shoulders and spine from strain. 'Holding the bass in this way allows both feet to be placed squarely on the floor, centring the spine and creating a playing position that can be held comfortably for long stretches of time.'
First, Iuga created a prototype based on the form of a violin shoulder rest. 'I used my improvised version for about a year before I asked some students to try it out,' he says. 'The results were good but developing something that would work for all basses and bassists was a real challenge.' Unlike the standardised forms of the violin, viola and cello, the shape of a double bass can vary widely between makers of different schools, as Iuga explains: 'After the length of the rest has been adjusted to fit the width of the instrument back, two "grippers" at either side attach behind the edges of the C-bouts. Initially, this caused
a problem for "Viennese" basses without prominent edges to their frames. In response, we added four additional grippers players can use for extra security.' Those wishing to minimise contact between the instrument and the rest assembly, on the other hand, can leave these unengaged. 'The traditional playing position has both of the player's legs touching the bass,' he continues. 'The Ergo rest itself doesn't touch the surface of the instrument, freeing it up to resonate more.'
Ergo Bass rest €179
email haertl@r-k-b.de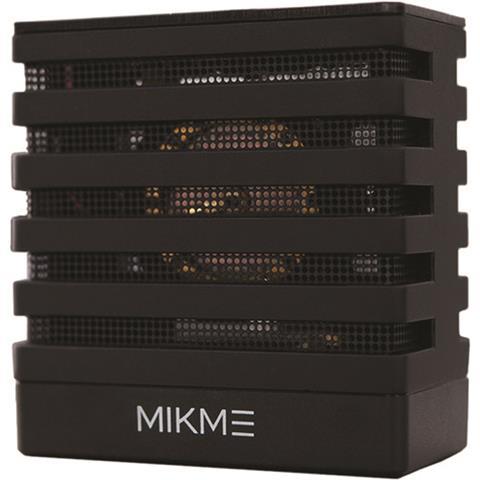 Sounding good
For musicians making video recordings of their performances using their mobile phone, the Mikme wireless microphone has been engineered to offer superior sound quality without reducing the ease with which recordings can be made. Suitable for devices operating iOS9 and newer, it has a battery life of 3.5 hours and weighs just 162g. A clip-on version is currently in development.
Mikme microphone from $249
email hello@mikme.com
web www.mikme.com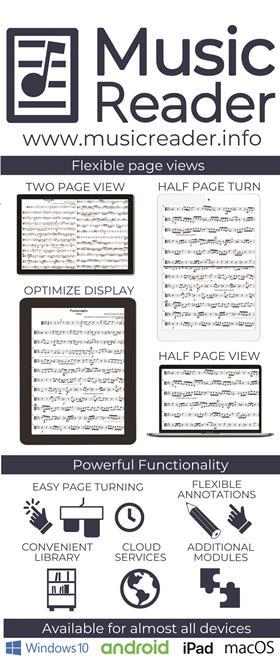 Everything in one place
The Music Reader app is designed to help musicians organise, browse and annotate their library of downloaded scores and parts in a variety of formats including PDF, JPG, PNG and TIFF. Printed music can be scanned in and digitised while a special function intended to allow users to play without interruption lets them to turn only the top or bottom half of a page.
Music Reader app $35.40
email marco@musicreader.net