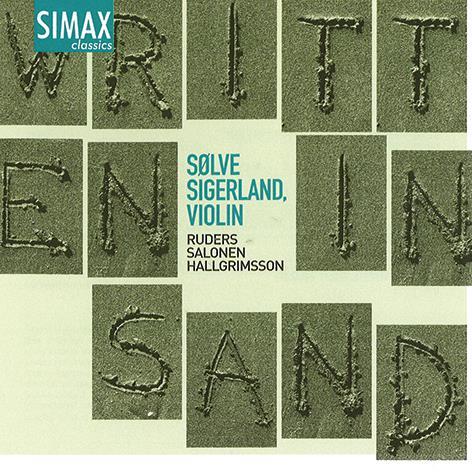 THE STRAD RECOMMENDS
The Strad Issue: January 2011
Description: Violin music by three contemporary Nordic composers is vividly brought to life
Musicians: Sølve Sigerland (violin) Risør Festival Strings/Per Kristian Skalstad*
Composer: Ruders, Salonen, Hallgrímsson
Norwegian violinist Sølve Sigerland makes a strong case for these demanding works by three contemporary Nordic composers, combining clarity in both tone and musical intention in compelling performances that speak to the listener with a rare directness. Poul Ruders's collage-like Variations, which range from the hyper-lyrical to the use of some unearthly harmonics, represent the most traditional-sounding piece here, and Sigerland's pure, unforced tone brings the music into sharp focus.
The violinist responds to the rich, descriptive sound world of Icelandic composer Hafliði Hallgrímsson's Offerto with strongly characterised playing, sensitive and deliberate, that is alive to the piece's nuances. The third movement, 'The Flight of Time', is an exacting moto perpetuo that interrupts its incessant line with ringing harmonics and scurrying double-stops, and Sigerland responds with a clear, committed reading that displays his impressive control over vibrato and attack. But if there's a sense that things might be a little too deliberate, too studied, this is dispelled by Sigerland's far more volatile, spontaneous approach to Esa-Pekka Salonen's Lachen verlernt, where he really seems to wallow in the work's churning emotions and slowly building climaxes.
In the Poemi by Hallgrímsson, inspired by three paintings by Marc Chagall, Sigerland is given vivid support by the Risør Festival Strings, and his playing reaches an almost screaming intensity in the second movement, 'The Sacrifice of Isaac', where he embodies the angry Abraham. Recorded sound is warm and generous throughout.



David Kettle