Seasoned competition goer Heather Kurzbauer considers the place of competitions today, and violin laureates discuss how their wins have helped their careers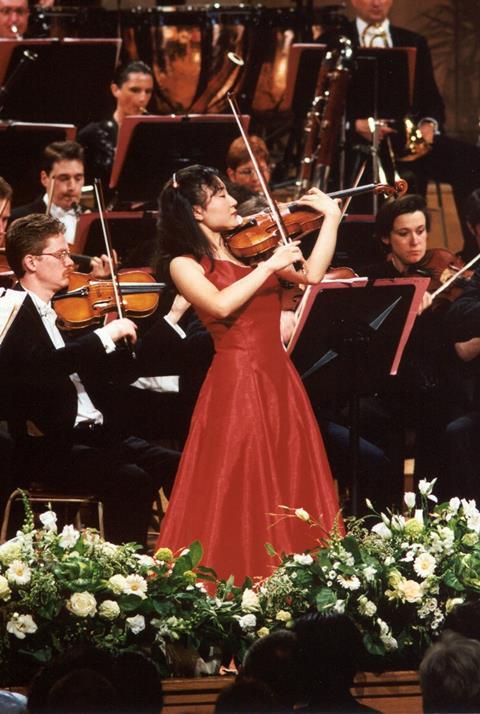 In the 21st century, music competitions are as popular as ever. As new contests spring up around the world, most of the major events report an increase in applications with a record number of countries represented. Many directors maintain strict admission standards, encourage contemporary music, promote new-media access and offer career counselling to winners. That said, the true importance of competitions is still a vexed question, which brings up a multitude of issues.
There are those who argue that in the age of YouTube, Facebook and cultural entrepreneurship, competitions are outdated. Certainly a win at a major contest has never been a guarantee of career success – first-prize winners frequently fade into oblivion while others ascend to the heights of stardom. Then again, the life of a competition entrant overlaps greatly with that of a performing artist – it is a life of discipline, constant analysis and unanswered questions, fraught with setbacks and criticism. If an artist can make it through three rounds of tension and nerves, half-believing that a single missed dynamic could spell disaster, their debut at Carnegie Hall will be a walk in the park thereafter.
Should we applaud the fact that major competitions have lowered their age requirements? David Oistrakh was almost 30 when he won the 1937 Ysaÿe Competition (now known as the Queen Elisabeth International Music Competition). In 2009 the Joseph Joachim International Competition in Hannover was won by its youngest contestant, 16-year-old Fumiaki Miura. A discussion of whether this is an important factor should be replaced by an open consideration of who the 'ideal' winners are – fresh faces to develop over time or mature musicians with a well-defined musical character.
But then, contestants report making stylistic decisions not based on their own musical preference, but aimed to please a majority of jury members. 'If my Bach is stylishly authentic, the old guard will never let me into the next round,' a German-trained player lamented at a recent instalment of the Moscow International Oistrakh Competition. Could a 21st-century Paganini, with a quirky genius never before seen in the music world, ever be discovered at a competitive event?
For many participants, the most valuable part of the experience is the chance to meet equally committed young players, share personal interpretations, and find a new perspective on the music community. As in all things, the 'success' is whatever they make of it.
AKIKO ONO (pictured) came first in the 2000 Yehudi Menuhin International Violin Competition and third in the Premio Paganini. She now teaches at the Yehudi Menuhin School
In Japan, agents are always looking for winners. Coming second in a competition doesn't mean much — you have to have a first prize behind you. So I knew that if I wanted to develop my career in Japan, I needed to win at least one competition. My work is now divided mainly into concerts in Japan and teaching in the West. It was a kind of conscious decision to divide my playing career in this way.
When I was competing, around 2000, I was up against people who already had agents and recording deals, and had begun their careers as soloists. I was too busy learning pieces and I don't think my focus was to find my own style or identity. Now I value that side much more. But I wasn't hesitant to put new concertos or sonatas at the top of my programmes — I didn't play safe, and that gave me a more challenging attitude. I could push myself forwards.
During the years when I focused on competitions, I never had a chance to learn chamber music, or go to Marlboro or Prussia Cove. Now I think that there's a danger for musicians to keep going to competitions and not knowing when to finish. If you find yourself kicked out at the second round each time, you have to ask yourself what you're hoping to achieve — and then consider other ways to enjoy music and give pleasure to the audience, such as chamber or orchestral work. Also, anyone going in for a competition should be independent as a musician and not too dependent on their teacher.
STEFAN MILENKOVICH came second in the 1994 International Music Competition of Indianapolis and third in the 1993 Yehudi Menuhin International Violin Competition among others
I went in for ten competitions in about two years. I was 16 when I started going to them and I needed to show that I was ready to perform as an adult artist. I had had a career as a child prodigy (I gave my 1,000th concert at the age of 16 as well) but it's a double-edged sword. A lot of people had followed my career already so they knew me and wanted to hear how I sounded, but for me it added to the pressure.
Six months before the competitions started, I tripled my practice time and spent eight hours a day practising. I'm very competitive: to me, competitions mean training like an athlete and performing like a poet.
There is certainly an element of gambling in competitions, where playing it safe might not be the best option. With your preparation you can stack the odds in your favour. It might mean making unexpected musical decisions on the spot — you might miss a note or two, but the reward is greater than the risk. That was another aspect of my preparation that was always nurtured and encouraged.
When I came fourth at the Hannover competition in 1994, one of the jurors was Dorothy DeLay, who had first spotted me when I was eight. She extended an invitation for me to come either to Aspen or Juilliard, so I came to New York. Now I still live in the US, so that competition has shaped my life to some degree at least.
I always want to understand my students' motivation for entering. Only a small percentage will invest all their time in it. Most of the others just want something to motivate themselves, but not many are really interested in a big competition with three rounds and a huge programme.
ANDREW HAVERON won second prize at the 1996 Premio Paganini among other awards. He is now concertmaster with the UK's Philharmonia Orchestra
When I was entering competitions, I viewed them simply as a goal to structure
my year around. No one else, especially the British students, seemed interested in that kind of circus — I remember the Russians were more open to it. But I knew it was rather removed from the music world, and I had my eyes firmly set on starting my career.
For me, it became almost like a tennis circuit. I would certainly see the same faces from one competition to the next, and I made a few friends who I'm still in touch with. I don't think the competitions helped me get anything like a recording deal or an agent — I joined the Brodsky Quartet two years after the Paganini, but that was because I'd been playing quartets since I was six, not because of my success at competitions.
I think anyone who has something individual to say does not generally do well in a competition. I'm hugely aware that juries can be torn down the middle, so it's very difficult to accept something new. But there are exceptions. I came fourth at the Queen Elisabeth in 1997, when my friend Nikolaj Znaider won. At the time his playing was 75 per cent testosterone and he thoroughly deserved to win.
I've sat on juries since then, and for me, it's very like orchestral auditions. The idea that you're sunk as soon as you play a wrong note or miss a piano is probably untrue — personally I hope not to be bored! I think a small lapse of concentration is very forgivable, but being a boring player is not.
JENNIFER KOH The US-based soloist won joint second prize at the