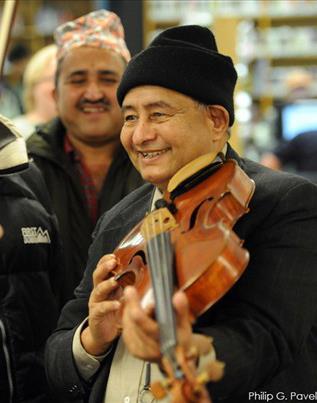 The Pittsburgh Symphony Orchestra (PSO) has launched a website providing information and resources for organisations looking to devise 'music and wellness' programmes. The site brings together advice and experience gained from the PSO's own programmes, which began in 1999. The programmes involve working with music therapists in facilities such as hospitals and community centres, to help curb pain, reduce levels of stress, and provide a motivation to exercise.

As well as offering handbooks on designing, implementing and evaluating music and wellness programmes, the site includes videos containing personal experiences and testimonials, along with a weekly blog with tips for creating a successful programme. 'We decided that, since we've learnt so much from running these programmes in the past 14 years, it was important to spread the knowledge that we have as widely as possible,' said PSO violist Penny Anderson Brill, who developed the orchestra's first music and wellness programme.

Through its programmes, the PSO works with music therapists and other healthcare professionals to bring live music to individuals at the Children's Hospital of Pittsburgh, the Veterans Affairs Pittsburgh Healthcare System, and other facilities in the city and abroad. The Getty Foundation has provided seed funding for around 20 further music and wellness projects across the US, with assistance from the League of American Orchestras.


Subscribe to The Strad or download our digital edition as part of a 30-day free trial.
Photo: Philip G. Pavely