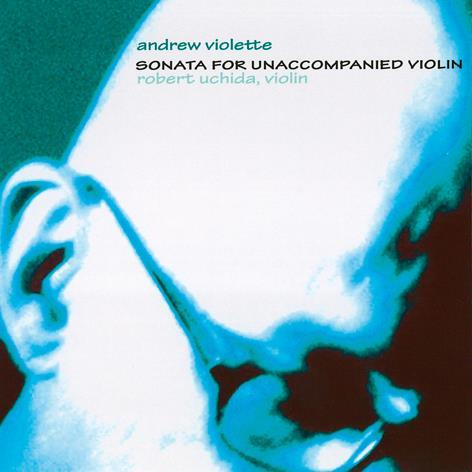 The Strad Issue: January 2009
Musicians: Robert Uchida (violin)
Composer: Violette
New York composer Andrew Violette's Sonata is, in his own words, an attempt to 'go back to basics, to investigate the single line'. At almost two hours long – including a set of variations on the opening Aria as well as a 34-minute Chaconne – the attempt at conceptual simplicity is not accompanied by economy of expression. The booklet notes and analysis, rather neatly included on the CD in PDF form and viewable on computer along with the score are, at 39 pages, born of a similarly generous intent.
Recording contemporary, unaccompanied violin music on this scale is no mean feat, and Robert Uchida throws himself at it, leaning into phrases and attacking long chains of double-stopping with gusto – aided by a tastefully live acoustic. But at times it feels like a bit of a thankless task, especially in the strangely and disproportionately long movements. That swathes of the music come across as rather directionless has nothing to do with Uchida's interpretation.
The shorter variations and study-like movements are far more effective. Uchida straddles the twin technical challenges of quick-fire ornamentation and chordal salvos in 'Bells with Trills' admirably, while the Bartók pastiche is well captured by earthy, semi-parodic portamento; the sparkling torrents of the souped-up 'Bells with Trills and Scales' channel his virtuosic energy in shorter bursts and the music is the more potent for it. It's just a shame that, in this ceaselessly undulating language that Violette adopts, there is nothing to set the solo instrument into relief.
Chris Elcombe