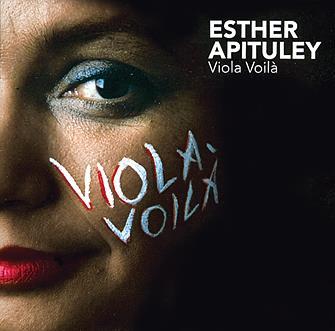 The Strad Issue: January 2007
Musicians: Esther Apituley (viola) Rië Tanaka (piano) Eric Calmes (electric bass) Hans Dagelet (trumpet) Amsterdam Viola Quartet
Composer: Schubert, Drigo, Vieuxtemps, Cage, Stravinsky, Apituley, Fauré & Piazzolla
This is the second CD by the enterprising Esther Apituley, following Violent Viola (released in 2005). Now as then, the programme is an intriguing mixture of repertoire staples and new pieces. The Amsterdam-born and -based Apituley begins by showing her credentials as a Classical player with Schubert's Arpeggione Sonata. It is a brilliant reading, which occasionally sells the piece's sad lyricism short with clipped phrasing and a too bouncing spiccato. With no repeat in the first movement, the whole thing sounds slightly impatient.
I enjoyed Vieuxtemps's Capriccio, an astutely negotiated study in the breaking of chords, much more than Drigo's Valse bluette, which is much too slow and heavy-footed; no Heifetzian impishness here. In Stravinsky's Elégie, Apituley manages very well the nigh-impossible two-part writing; she makes much of the written Luftpausen to somewhat disconcerting effect. Fauré's Berceuse is very finely played, even if it lacks Thibaud's winning charm. Piazzolla's Le grand tango never fails to pack a punch, and here it brings the CD to an effective close, Apituley obviously having listened closely to the tango violinists' 'special effects'.
The tracks I keep returning to, however, are the two featuring the Amsterdam Viola Quartet: an arrangement of John Cage's Dream and Apituley's own Hydropath. The former uses the resonance of the piano's strings with haunting results, while the latter, after starting with a Vivaldian winter landscape, goes on to include a smoky jazz trumpet and electric bass. Few CDs show off the viola's multifariousness to the extent of this excellently recorded one.
Carlos María Solare