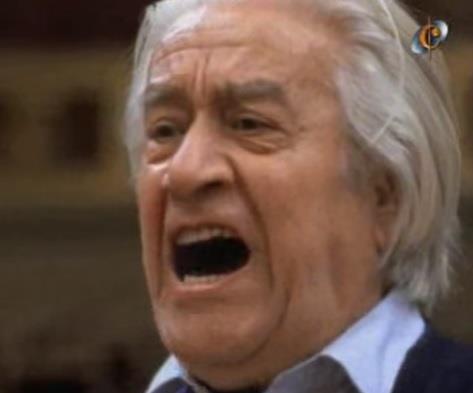 It's enough to strike fear in the heart of any self-respecting orchestral violist. Romanian maestro Sergiu Celibidache yells 'Viola!' at the top of his voice during a rehearsal of Bruckner's Seventh Symphony in the hope that the section will respond. Judging from his expression, the end result is not what he had desired.
Read: 'Playing the viola is greatly beneficial to all violinists,' says Pinchas Zukerman
Read: Violin jokes: who's laughing now?