Deborah Pritchard yesterday won a British Composer Award for Inside Colour, a work for solo violin Commissioned for the London Sinfonietta Shorts Series, with funding from Lark Insurance.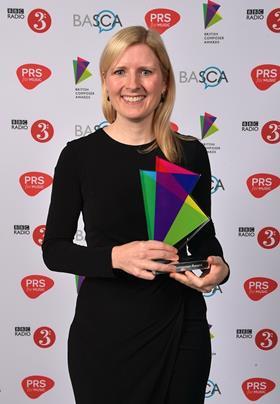 Pritchard, who describes herself as synaesthetic, used images of the Aurora Borealis taken from the International Space Station to inspire the composition, and translated the 'beautiful and mesmeric colours of the aurora' into harmony, timbre, rhythm and pulse, taking the audience 'above the earth, on a journey through colour'.
British Composer Award judges said that the work 'combines unquestionable compositional skill with an innovative sound world to evoke a blazing insight into the synaesthetic dimension'.
Inside Colour was written for violinist Daniel Pioro who gave the private premiere. The violinist in this recording is Jonathan Morton who gave the public premiere.