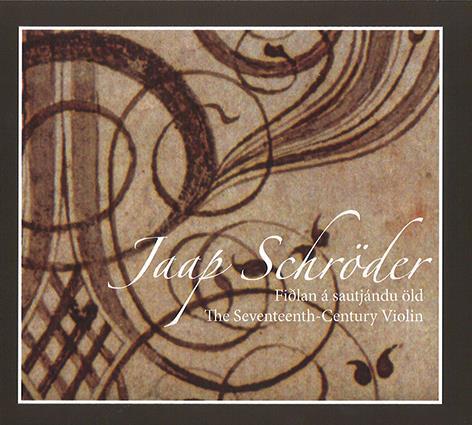 The Strad Issue: January 2011
Description: Spontaneous accounts of early violin music from a past master of the field
Musicians: Jaap Schröder (Baroque violin)
Composer: Matteis the elder, Matteis the younger, Baltzer, Biber, Westhoff & Bach
Jaap Schröder's imaginative anthology demonstrates the virtuosity, lyricism and rhetoric with which German or Italian composers realised the potential of the ascendant violin in the 17th century. Using a Baroque violin by Willem van der Syde (c.1700) and commencing with a 'Passagio rotto' and 'Fantasia' by Nicola Matteis the elder, executed with striking freedom, his recital continues with a more extensive, and even more flexibly performed 'Fantasia, con discretione' by Matteis's son. Accounts of two Preludes and two dance movements by Thomas Baltzer follow, along with a musically shaped and sensitively paced performance of Biber's Passacaglia. Westhoff's Suite in A major is also stylishly dispatched with due recognition of its constituent movements' dance characteristics. As ever the occasional moment of impure intonation and string-fouling is a small price to pay for performances of such colour, character and spontaneity.
Schröder concludes his programme with two of his own transcriptions of works by J.S. Bach. His transcription of the Flute Partita BWV1013 works well on the violin, his subtly shaded tonal values unfolding each phrase naturally and with idiomatic elegance. The Toccata BWV565 seems less convincing, although the essential detail of the organ version is preserved. Produced in 1999, the resonant recording stands up well to modern scrutiny.



ROBIN STOWELL