Ariane Todes listens to a new CD by the great violinist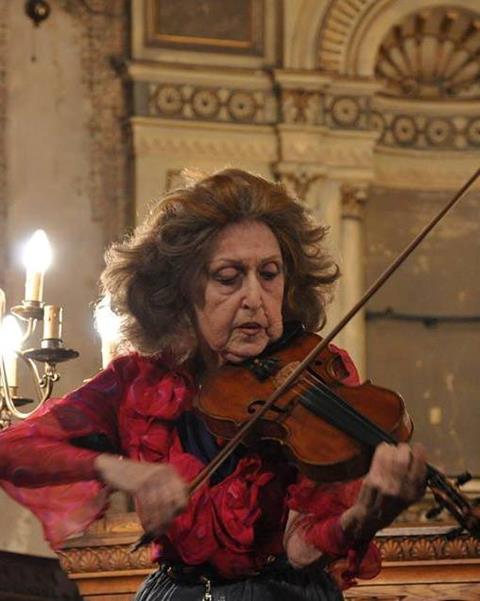 No one would go to an 80-something-year-old heart surgeon for open-heart surgery. But thankfully musicians can continue making music more or less forever, and continue to provide musical aid to those around them. And as the graph lines of accuracy and nimbleness may fall away, other ones, such as those of wisdom and profundity, continue to escalate. Such is certainly the case with the new CD by Ida Haendel, which I've been happily listening to since it arrived for review in the office.
A few of the lines may be tremulous and some of the speeds slow. Not all the high notes are high enough, and the occasional string-crossing is quite cross. And yet... that sound, that style, the personality. There are winsome treats such as Sarasate's Zigeunerweisen and Brahms's Hungarian Dance no.1, but for me the heart of it is her Bach Chaconne. The piece, more than any I can think, stands as a tribute to the human spirit, and Haendel's view of it is surprisingly simple and unfussy as she builds its tight structure. The essence of her musical intelligence is as sharp as ever.
I interviewed Haendel on the Chaconne for our special 120th anniversary issue in May 2010, and there she admitted to a slow tempo in the work: 'The description of me is that my performance of the Chaconne is the slowest in the business. But time is of the essence. If you play it quickly you can't express what's in this great work, so I take my time to play ever note.'
Ida Haendel comes to London at the end of June and it'll be a treat to see her perform live at Cadogan Hall on 5 July. To read her May 2010 Masterclass on the Chaconne, click here.