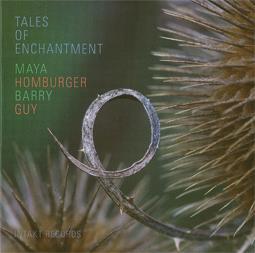 The Strad Issue: January 2012
Description: A violin–bass partnership explores music new and old
Musicians: Maya Homburger (Baroque violin) Barry Guy (double bass)
Composer: Guy, Biber, Kurtág
The tantalisingly narrow divide between musical free-falling and reassuring certainty is a special feature of this immaculately engineered duo recital. The seven pieces that form Barry Guy's Hommage à Max Bill, all with evocative-sounding titles such as 'Enclosed Nucleus', 'Construction in Black' and 'Two Surrounded Squares', depend to some extent on the repetition of distinctive rhythmic–melodic cells. Yet the overall impression is of a series of inspired improvisations, heightened by Guy's inexhaustible palette of techniques and articulation as player, ranging from existential clattering to strange, hollow sounds that appear to emanate from the very soul of the instrument.
Context is everything, so that a trio of Biber's Mystery Sonatas take on a whole new perspective when experienced alongside the more overtly contemporary expressive worlds of Kurtág and Guy (his seven Tales of Enchantment, inspired by Elana Gutmann's prints, provide the album's title). Nothing can be quite taken for granted here – especially Maya Homburger's dazzling range of articulation and phrasing, which one might normally associate with the expressive authenticity of the period-instrument ensemble, but which here assumes the cutting-edge vitality of expressive weightlessness. On the evidence of this bracing collection, the Homburger–Guy partnership shows no evidence of remotely running out of steam yet.



JULIAN HAYLOCK