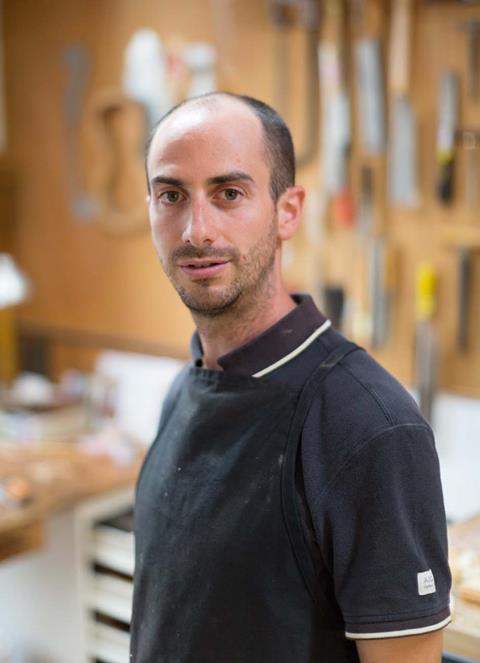 The gold medal at the 4th International Violin Making Competition of the Associazione Nazionale Liuteria Artistica Italiana (ANLAI) in Pisogne, Italy, has been won by Swiss luthier Pierrick Sartre. Silver went to Oh Dong Hyun, from South Korea, and Andreas Haensel, from Germany, took bronze. Extra medals were awarded to Italian Philip Protani, who won silver for sound, and German Christian Lijsen, who received the Suzuki prize for antiquing.
A hundred luthiers from eighteen different countries competed before a jury of international luthiers and musicians including Jan Špidlen, Neil Ertz, Ikuko Suzuki, Elisabetta Giordano, Massimo Quarta and Sebastiano Maria, with Florian Leonhard as jury president. Violins, violas and cellos were all judged in one category. The instruments will be on display in Pisogne's St Mary of the Snow Church Romanino until 6 October 2013.
The Pisogne competition is unique in its exclusive focus on antiqued instruments.