Researchers at Boston Children's Hospital say a minimum of two years of private lessons boosts 'executive functioning'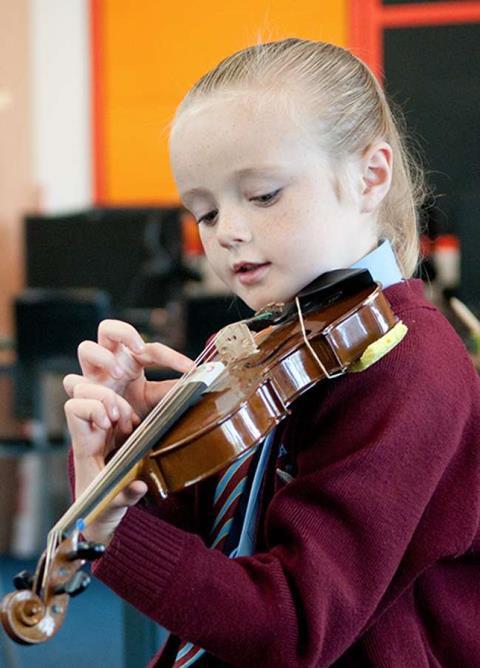 A new study by researchers at Boston Children's Hospital has found that youngsters who receive private music lessons demonstrate higher levels of brain activity into adulthood. The report, published in the journal PLOS One, concludes that a minimum of two years of music lessons improves 'executive functioning', the area of the brain responsible for cognitive control. Enhancing this organisational function boosts information processing, retention, problem solving and planning, and helps to regulate behaviour.
Researchers compared 15 musically trained children, aged between nine and twelve, with a control group of twelve untrained children of the same age, alongside two groups of adults divided into professional and non-musicians. Various socioeconomic factors, which might influence the results, such as parental education, job status and IQ were also taken into consideration.
Cognitive function was found to be superior in both the adult and child musicians, while brain activity in the musical children, tested using MRI imaging, showed greater activity levels in the prefrontal cortex, indicating improved aptitude for multitasking.
'Since executive functioning is a strong predictor of academic achievement, even more than IQ, we think our findings have strong educational implications,' said study senior investigator Nadine Gaab. 'While many schools are cutting music programmes and spending more and more time on test preparation, our findings suggest that musical training may actually help to set up children for a better academic future.'
Gabb now plans to expand the experiment to determine whether musical training can be used to help those 'who are struggling with executive functioning', such as children with ADHD and the elderly.
She also conceded that 'children who study music may already have executive functioning abilities that somehow attract them to music and predispose them to stick with their lessons'.
The Boston study follows findings published earlier this year by the University of Liverpool in the UK, which concluded that musical training can increase blood flow to the left side of the brain – the area responsible for language.

Subscribe to The Strad or download our digital edition as part of a 30-day free trial. To purchase single issues click here