Violinist Matej Mijalić shares his experience of studying in a welcoming environment at the University of Zagreb Academy of Music.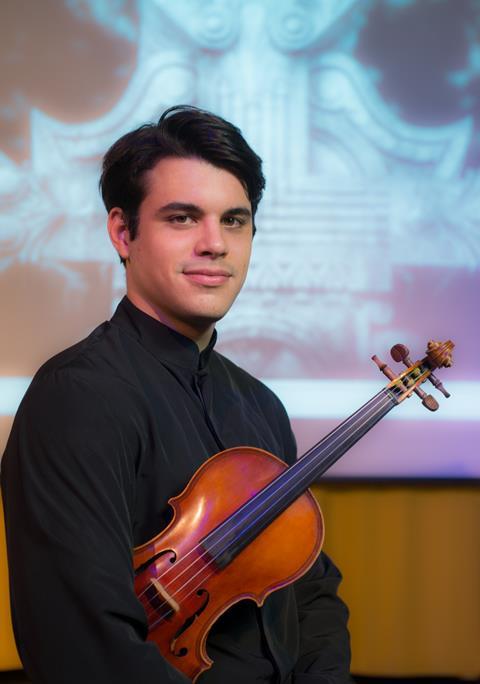 In Croatia we pride ourselves on welcoming others with open arms, and it is this feeling that defines the Zagreb Academy of Music. Deciding to study at the academy was a no-brainer. It is the best-known academy of music in the country, and not only brings together all aspiring Croatian musicians, but also acts as a hub for the surrounding Balkan countries owing to our new concert hall, great faculty and welcoming environment.
Our teachers come from a mix of pedagogical backgrounds, and all have great connections with the students. Because we have a relatively small number of students, the tutors can have an impact on every one of us. They work with us as individuals to give us guidance both as musicians and as people.
Living in Zagreb is very rewarding. It's our biggest town but it isn't too chaotic. Everyone is made to feel at home. Studying at the academy is a very social experience, but they also expect a high standard of playing. You get everything you need to become a good player and go on to further study anywhere in the world, or go into professional work. The academy also has great links with Croatia's best orchestras, and students are often the first port of call for their projects. I have even been lucky enogh to play the Brahms Concerto with the Zagreb Philharmonic.
My best memories are connected to the academy's orchestra. A particular memory is when the school invited a conductor from Hungary. Working with them, I realised the importance of communication in orchestral playing. The academy gives us so many opportunities, and in the end it is up to the students to take what they want. I've tried to absorb as much knowledge as I can and feel very well prepared for the professional life ahead of me.