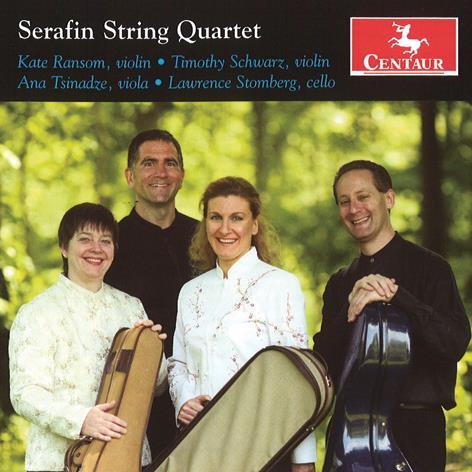 The Strad Issue: January 2010
Musicians: Serafin Quartet
Composer: Still, Dvorák, Barber, Gershwin
This disc of (almost entirely) American music opens with an attractive set of dances by William Grant Still, straightforward, lively pieces, played in good café-music style by the Serafin Quartet, lilting and swinging, with a fine feel for the gently syncopated dance rhythms pulsing beneath. Someone even gets to throw in a bit of percussion in the opening 'Tamborito' and the final 'Cumbia y Congo'.
The Serafin violinists share the first and second parts, so Timothy Schwarz, the agreeable first-violin melodist for Still, changes places with Kate Ransom for the central work on the disc, Dvo?ák's F major Quartet, 'American' by name and inspiration. This too receives an amiable performance, in a similar café style, which doesn't get much below the surface, but works nicely as a collection of good tunes.
Schwarz returns to the top line for Barber's quartet. Like the Dvo?ák, this drifts along rather, but there is some genuine urgency in the first movement, and the famous Adagio builds to a properly tragic climax. The Serafin players are at their most effortlessly delightful in Gershwin's Lullaby (an early work rescued from obscurity by the harmonica player Larry Adler), played with style and sophistication. The sound is full and clear.



TIM HOMFRAY