The Detroit-based body has awarded amounts ranging from $1,000 to over $38,000 to 15 alumni of Sphinx programmes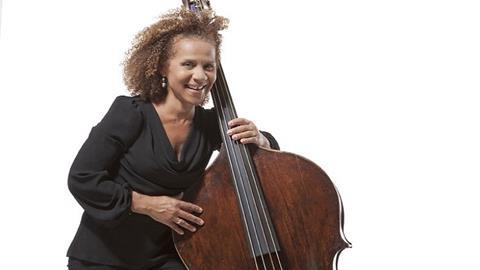 The Sphinx Organization has awarded over $180,000 in MPower Artist Grants to 15 musicians.
The Detroit-based body, 'dedicated to transforming lives through the power of diversity in the arts', launched its MPower grants to empower alumni of the Sphinx Competition, Sphinx Symphony Orchestra and other Sphinx programmes 'to achieve their career objectives in classical music'.
Ranging from amounts of $1,000 to over $38,000, the awards include $38,650 for double bassist and Juilliard School graduate Jonathan Colbert to purchase a new instrument; and $30,000 for double bassist Maurice Todd to create the Cincinnati Double Bass Institute focusing on students in the Cincinnati Public Schools.
Royal Academy of Music double bass professor Chi-chi Nwanoku (pictured) receives $24,500 to produce Chineke! Orchestra and Chineke! Junior Orchestra performances at the Royal Festival Hall in London in July 2017. Elena Urioste and Melissa White also receive $24,500 to fund the launch of Intermission Sessions & Retreat, a new programme which celebrates the symbiosis between music and yoga and encourages a more mindful approach to practising, performing, and music making.
For full details on all 15 recipients of 2017 MPower awards visit the Sphinx Organization website.
Read: Violinist Annelle Gregory wins 2017 Sphinx Competition $50,000 first prize