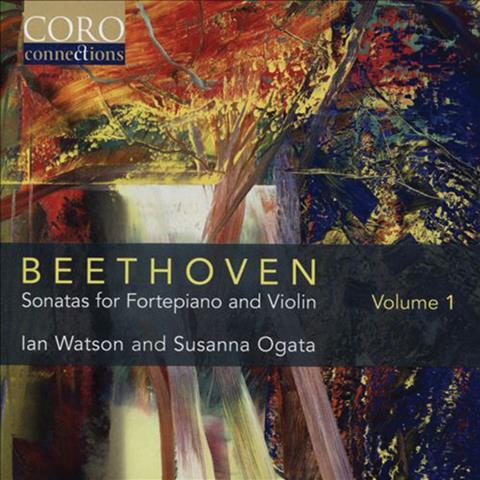 The Strad Issue: October 2015
Description: Old and new styles come together in period-instrument sonatas
Musicians: Susanna Ogata (violin) Ian Watson (fortepiano)
Composer: Beethoven
This first instalment of a projected four-volume cycle marks the debut of 'Coro Connections', an addition to the Coro label that features performers associated with Harry Christophers and the ensembles he directs, The Sixteen and the American Handel and Haydn Society. This recording spotlights the H&H Society's violinist Susanna Ogata and resident conductor Ian Watson in exhilarating if somewhat frustrating Beethoven recordings.
Ogata and Watson's urgent, dramatic readings benefit from the clarity of period instruments and generate excitement in each of the opening movements, sometimes (as in op.47's development) at the expense of ensemble. Their buoyant rhythmic sense enlivens the finales, although their approach to that of the 'Kreutzer' seems cautious and lacks unanimity in the principal theme's execution.
Watson's fortepiano (a Walter replica by Paul McNulty) is closely recorded such that some of Beethoven's quieter dynamics are not always distinguishable; and there is a relentless, high-voltage drive about much of his contribution, which occasionally makes one crave more opportunity to take breath. Ogata produces a pure, sweet tone from her 1772 Joseph Klotz and displays commendable technical control (apart from moments of uncertain tuning in the variations of the 'Kreutzer'), but she tends to favour typical modern bowings over the on-the-string détaché of Beethoven's era; her vibrato, too, often sounds of a later age.
ROBIN STOWELL