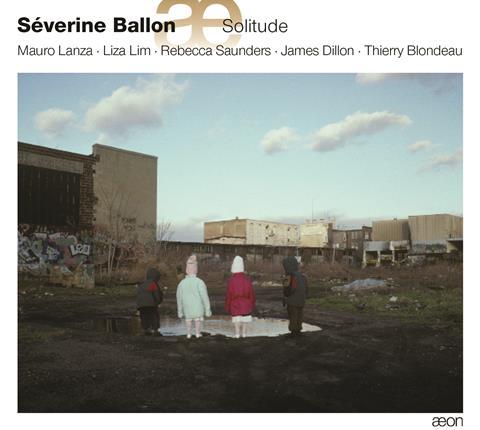 THE STRAD RECOMMENDS
The Strad Issue: April 2016
Description: New (and nearly new) sounds for cello from Séverine Ballon
Musicians: Séverine Ballon (cello) Mark Knoop (piano)
Composer: Blondeau; Dillon; Lanza; Lim; Saunders
This album of state-of-the-art cello music performed by French cellist Séverine Ballon feels like a modern-day counterpart to Siegfried Palm's 1969 Intercomunicazione, a trailblazing record on which vintage Webern rubbed shoulders with the likes of Kagel, Xenakis and Penderecki.
Here, James Dillon's Parjanya-Vata, written as long ago as 1981, assumes the status of the Webern on that earlier disc: a marker in the sand from which there ought to be no turning back. Aeon's recorded sound is lifelike and graphic, and this version of the Dillon piece is a heavyweight competitor to Rohan de Saram's 1997 recording (Naïve). Ballon's pacing of Dillon's material and the lucidity she brings to his piledriver climax is something special indeed.
The album borrows its title from Rebecca Saunders's 2013 study in how a scordatura C string might re-tint the natural grain of the cello. Solitude is an apt description: shadowy, isolated, low-register drones are cut into by angsty double-stopped melodic material as the structure is in a constant state of thrilling near-collapse.
Saunders's piece ends up revelling in the cello's overtone series, and similar sounds launch Thierry Blondeau's evocative Black Bird (also 2013). Mauro Lanza's La bataille de Caresme et de Charnage adds absurdist theatre (and pianist Mark Knoop) to the equation as pitch cells shatter and snap into percussive gurgles and pops, helped along by pedalled whoopee cushions; the pure-toned shimmer of Liza Lim's exquisitely illusive Invisibility exists on a different planet. This is an album that really does have everything.
Philip Clark