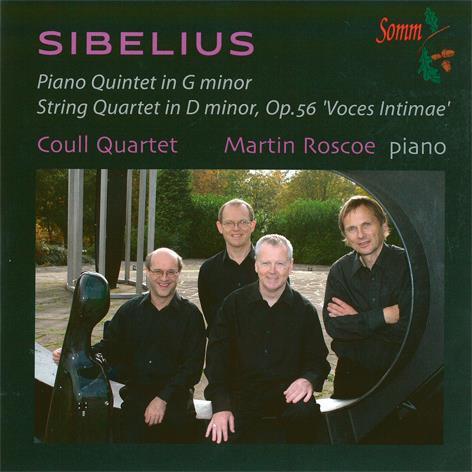 The Strad Issue: January 2010
Musicians: Coull Quartet, MartinuRoscoe (piano)
Composer: Sibelius
The Coull Quartet, now in its fourth decade, turns to Sibelius for the first time in its extensive discography. A burgeoning symphonist can already be sensed in the epic opening of the early Piano Quintet (1890). In these big passages, with MartinuRoscoe running the gamut of the keyboard, violist Gustav Clarkson needs a whole section behind him for his melody, and in the finale cello and viola don't stand a chance against Roscoe's great rolling arpeggios. The recording doesn't help – the individual instruments' timbres are not brought to us with enough clarity and the balance needs adjusting. The more lightly scored middle movements don't suffer in this way – cellist Nicholas Roberts's song-like line in the Intermezzo and Roger Coull's Scottish-sounding folk melody are charmingly conveyed.
In the 'Voces intimae' Quartet (1909) the group lends real gravitas to the first movement's declamatory tutti moments and builds up the music to a rich climax of sound. The players are on good form for the Vivace, timing its humorous silences to perfection, and there is some seasoned playing in an Adagio di molto that feels full of regret. The individual instruments emerge much better in this work, although the resonant acoustic gives the violin sound a rather brash edge.



JANET BANKS