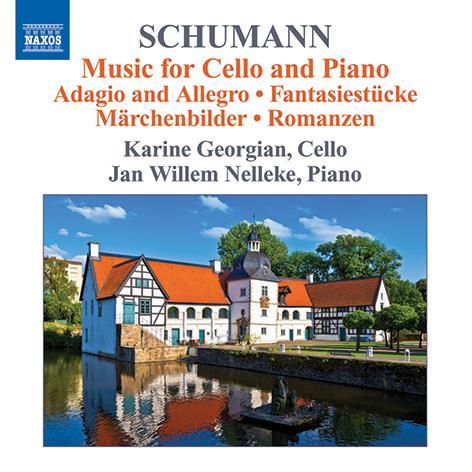 The Strad Issue: January 2011
Description: Some inspirational playing of cello music by the Schumanns marred by imperfections
Musicians: Karine Georgian (cello) Jan Willem Nelleke (piano)
Composer: R. Schumann, C. Schumann
If you like your recordings smooth, silky and seamlessly edited, then this one, made in 2005, may not be for you. No doubt it's the real sound that we are hearing but it's not always very flattering to Rostropovich pupil Karine Georgian, who back in 1966 won the Tchaikovsky Competition Gold Medal.
That said, these interpretations are full of character, emotional involvement and style. Georgian is so at ease in the op.73 Fantasiestücke that every bit of her rubato feels the only way to do it, and I've never heard such a truly fiery opening to the final piece. The military double-stops of the second of the four Märchenbilder are played with a lovely, energetic lightness and the expansive opening of the Violin Sonata is heroic and full of feeling. Georgian luxuriates in the rich sound of her lower strings in the first of Clara Schumann's Three Romances, which, directly following her husband's own set, reveal a touching link between the second in Clara's set and the first in Robert's.
Unfortunately, the momentary imperfections – the ends of exposed long notes not always carefully finished, the uneven tone quality high on the D string, a couple of instances of questionable tuning – do colour my appreciation of this disc, despite some inspirational playing.



JANET BANKS