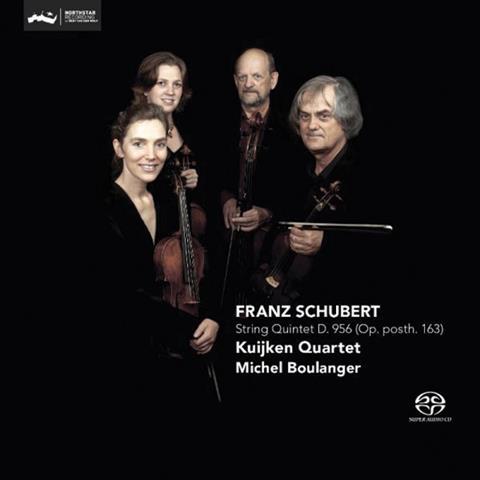 The Strad Issue: August 2015
Description: The Kuijkens on modern instruments in period style
Musicians: Kuijken Quartet, Michel Boulanger (cello)
Composer: Schubert
Long associated with period-instrument performance, the Kuijken family here employs instruments with modern set-ups and accessories. However, these players' attempts to recapture the style and spirit of Schubert's era are neither entirely successful nor musically convincing. For all their understanding of the music's architecture, they fail to exploit its full emotional range. The drama of the opening movement seems underplayed and their relaxed tempo spawns a pedestrian development. Their Adagio seems driven by cellist Wieland Kuijken's pizzicatos such that its outer sections lose much of their tranquillity and meditative profundity; and the F minor central section begs a more turbulent approach. Their scherzo is steady for a Presto and sounds rather ordinary but their Trio is serene and well sustained; and their tempos in the finale are finely graded to make the last sprint to the tape, even though the movement's second idea begs more subtlety of nuance and Viennese lilt.
Overall, there is plenty of warmth, sonorousness, insight and individuality here, as well as unity of musical purpose; but the playing is all too careful and laid-back. The recording is vivid and has remarkable presence but the disc's short duration (53 minutes) will probably add to its uncompetitiveness in an already crowded marketplace.
Robin Stowell