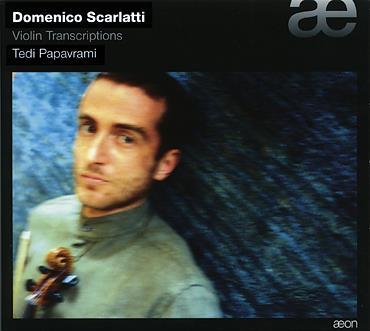 The Strad Issue: January 2008
Musicians: Tedi Papavrami (violin)
Composer: Scarlatti
Until I heard this disc, I would not have thought it possible that a Scarlatti keyboard sonata could be played on the violin. I have enjoyed Tedi Papavrami's realisations so much that I hope he will share them with other fiddlers and we shall hear them in concert.
In a note, the Albanian-born virtuoso – winner of several prizes in 1992–93 – explains that as a child he was mesmerised by Horowitz's piano performances of the sonatas and tried to write down the A minor K54 by heart. He failed, but years later he returned to it with his violin.
That sonata duly leads off the programme, which includes only six well-known works out of the dozen. Papavrami twice follows a sonata with another in the same key, as Kirkpatrick suggests. In nine of the twelve, he relies purely on the sort of techniques that would be used in Bach.
The exceptions feature left-hand pizzicato, especially the C major K32, where he twice executes a little run with this technique. It is anachronistic but very effective. In the F minor K481 and the A major K322, he uses the pizzicato to create a thrumming accompaniment to his bowing.
The only sonata in which I notice any suggestion of rough edges is the D minor K141. Slower sonatas are very atmospheric and often Papavrami achieves subtle chiaroscuro effects, as in the D minor K9, which is very delicate. His 2006 Christian Bayon instrument is well recorded (he uses a Jean-Pierre-Marie Persoit bow).
TULLY POTTER