The Moscow Conservatoire stalwart continued teaching from her home until her death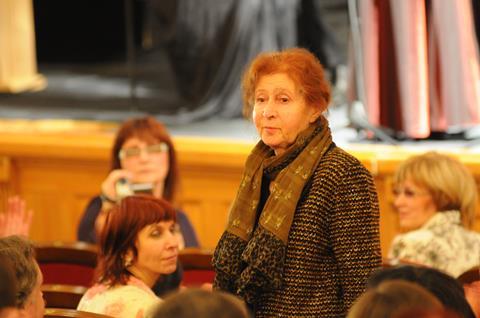 Born in 1923, violinist Maya Glezarova became one of the primary flame carriers of the Russian school during the more than 20 years that she worked as one of Yuri Yankelevich's main deputies at the Moscow Conservatoire. When he died in 1973 she took on her own class and eventually, in 1990 at the age of 63, she was named professor.
Some of Glezarova's most accomplished pupils include Dmitry Sitkovetsky, Alexander Sitkovetsky, Tatiana Gridenko, Pavel Kogan, Mikhail Kopelman, Vladimir Landsman, Vladimir Spivakov, Liana Gourdjia and Karen Shahgaldyan.
Violinist Masha Lankovsky, editor of The Russian Violin School: The Legacy Of Yuri Yankelevich (OUP, 2016), which includes an essay by Glezarova, noted a 'prodigious teaching career' which 'encapsulated the rich traditions of the Russian violin school in the Soviet years, including an incredibly detailed attention to tone quality and a very systematic approach to studying etudes and technique.
'At the same time, she was completely unique in her unwavering exigency and uncompromising dedication to her work. She held herself and her students to an incredibly high standard, and it was this integrity to one's art and capacity for serious humble work that she was able to transmit to the violinists of the next generation.'
Mikhail Kopelman, now professor of violin at the Eastman School of Music, studied with Glezarova for 13 years, starting as a 13-year-old:
'She was extremely demanding, never forgiving any mistake and bringing every exercise to perfection,' he told The Strad in December 2014 in an article celebrating her 90th birthday. 'Some of the other violinists could not endure such stress and were inclined to leave, but those who passed through her training became true professionals. Maya Glezarova stands within the pantheon of the old great pedagogues who fully dedicated themselves to the upbringing of young musicians, often sacrificing parts of their lives as a result.'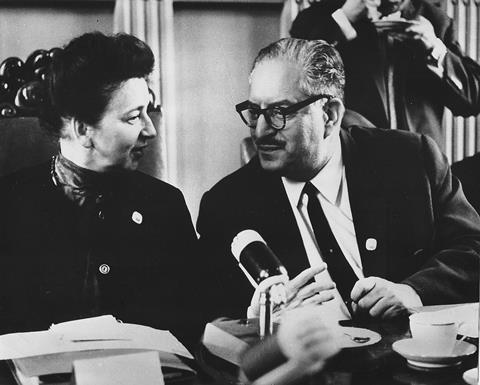 Dmitry Sitkovetsky said: 'It's impossible to overestimate her influence on me not only in consummate professionalism and setting the highest standards – which is the only way I know now how to approach the world of music – but also in learning that possessing an ability or indeed a talent is only an invitation to work harder and deeper, and demand more and more of yourself, pushing the boundaries all the time. I would like to bow in great admiration and awe of a life of total dedication and singularity of purpose, and self-effacing service to our beloved music and violin, that Maya Samoylovna Glezarova carried and upheld for all these years.'
Alexander Sitkovetsky, one of the younger generation of violinists to be touched by her teaching, told The Strad: 'Maya Glezarova changed my life, I can honestly say that. There have been countless violinists who have said those exact words.
'Maya Glezarova devoted her life to teaching. Beyond all of her expertise in the Russian School and her knowledge of musical form, The number 1 most important quality that she passed on to me was how to listen properly, and when I mean properly, I am talking about every single sound that came out of my violin. This was not easy and we had some lessons which were not fun but thanks to her, my whole outlook and what I demand of myself changed. Although the lessons were tough, Miss Glezarova was an extraordinarily kind and caring woman outside of the classroom. She was always interested about what was going on in my life outside of the violin and I felt it was very important to feel a warm connection even through the consistently demanding lessons. She leaves such an incredible legacy of literally dozens of violinists who all feel that she was one of the most important people in their lives. She truly touched us all by her dedication, determination and kindness. Thank You Maya Samoilovna for everything.'
Liana Gourdjia also emembered the devotion she inspired: 'I always wanted to shine for her, in my intonation, my shifts, my sound, my phrasing, and in my whole being. During my time studying with her, Maya's opinion superseded that of everyone else who mattered in my life. She counted the most. She knew how to make me feel at my most natural and at my strongest, physically and mentally, when I had to face the most difficult judge – myself.'
Karen Shahgaldyan, writing on Facebook, suggested that Glezarova's fearsome reputation was well earned, but also that her severity was balanced by 'great tenderness'.
'I remember her sincere, warmth and joy for all our successes, both on the stage and in life.'
As Masha Lankosky told The Strad, 'Behind the severe exterior lay not only a wry sense of humour but also a deep integrity, concern, and humility.'