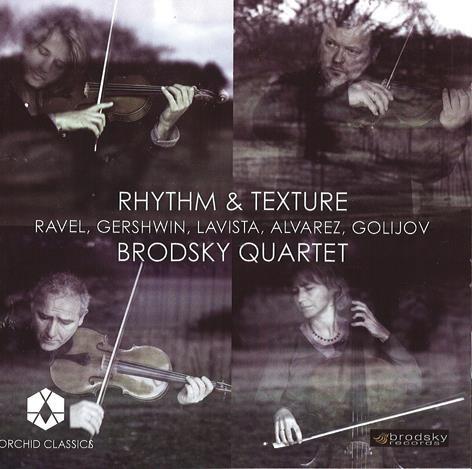 The Strad Issue: January 2010
Musicians: Brodsky Quartet
Composer: Ravel, Gershwin, Lavista, Alvarez, Golijov
True to the album's title, the Brodskys explore the expressive parameters and sonic potentialities of Ravel's glorious String Quartet to an unrivalled degree. Their micro-inflected playing reveals layers of expression closed to traditional readings in the manner of the Italian (Philips) and Melos (Deutsche Grammophon) Quartets. So bracingly free and inventive is this playing, and so unlike any other, that it has an almost narcotising effect on the listener. The slow movement, in particular, explores remote areas of the human psyche in a way that is hauntingly reminiscent of Schoenberg's Expressionist masterworks. In its one very special way, this is just as spellbinding and revelatory as the Zehetmair's Schumann disc for ECM. After hearing this, all else is gaslight.
The sense of an ensemble stepping gently outside the tradition of which they are consummate masters, is enhanced by a reading of Gershwin's Lullaby in which the various layers melt into one another with a sultry flexibility completely free of bar-line tyranny. Add to this ear-tweakingly evocative performances of Lavista's Reflejos de la Noche (more spooky than a whole series of Most Haunted Live), Alvarez's rhythmically seductive Metro Chabacano and Golijov's celestial Tenebrae, all captured in atmospherically tactile sound, and you have one of the string quartet discs of 2010.



JULIAN HAYLOCK