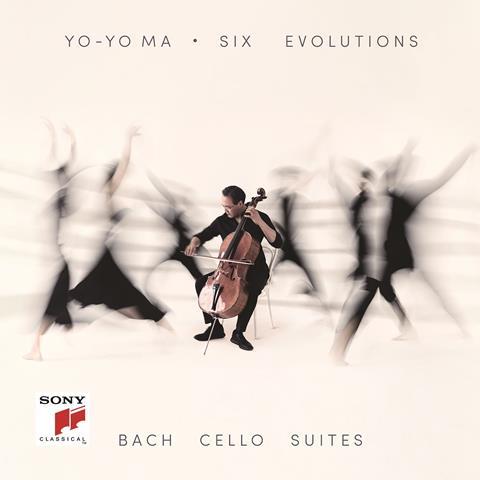 The Strad Issue: November 2018
Description: Consistently absorbing readings from this most questing of musicians
Musicians: Yo-Yo Ma (cello)
Works: BACH Six Suites for Unaccompanied Cello BWV1007-12
Catalogue Number: SONY CLASSICAL 19075-85465-2 [2 CDs]
Yo-Yo Ma's third recording of Bach's Suites launches his 'two-year global Bach journey' across six continents, when he will perform them in single sittings to diverse audiences. His readings are consistently insightful and absorbing. Changes over time include an increased freedom and introspection and a more considered approach to subtleties of rhetoric, dynamic shading, phrasing, structure and other associated detail.
Ma's tempos have remained remarkably consistent through the years, although his Courante of no.2 seems excessively fast and that of no.5 somewhat severe in content and execution. His readings of the Preludes are especially effective, varying from the expansive, well-shaped no.1 to the sombre no.2 and the sheer virtuosity of nos.5 and 6.
His Sarabandes are solemn, contemplative and deeply felt, particularly that of no.4, and his Allemandes are graceful and relaxed, that of no.6 realised with striking freedom and control. The 'galanteries' are generally more light-hearted, particularly the mischievous, sharply articulated first Bourrée of no.4 and the musette-like second Gavotte of no.6, and the rustic Gigues of nos.1–4 abound in exuberance and rhythmic drive.
Some extempore ornamentation in the repeated sections of the stylised dance movements might be an ideal complement for the wide spectrum of timbres produced. Although his intonation is not flawless, Ma is technically in command throughout, even when tackling the Sixth Suite with a normal four-stringed instrument. However, the close, dry recording allows his 'fingerboard percussion' and sharp intakes of breath to be audible and does not always flatter his tone, which ranges from pleasingly sonorous to hard-edged and grainy.
ROBIN STOWELL