Early 20th-century Lithuanian quartets are worth hearing if not world-changing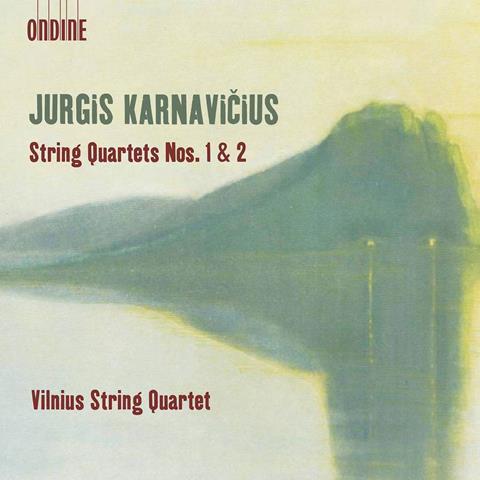 The Strad Issue: October 2021
Description: Early 20th-century Lithuanian quartets are worth hearing if not world-changing
Musicians: Vilnius Quartet
Works: Karnavičius: String Quartets nos.3 & 4
Catalogue number: ONDINE OSE 1387-2
The Vilnius Quartet's quest to broaden our view of Lithuanian music arrives at the last two string quartets of Jurgis Karnavičius (1884–1941). The first two were issued earlier in 2021. The composer is known for writing the first opera in the newly independent Lithuania, having left Russia in 1927 – where he wrote these two quartets – to return home.
Karnavičius studied at the St Petersburg Conservatory but set out to write distinctively Lithuanian music. He was moderately conservative but the two quartets here are as outspoken as they are variegated, insistent and inconsistent. Both combine classical poise, belle époque decadence and impressionism – all undermined by a conscious anxiety that is absolutely of its time and place.
Tonality is ambiguous more than aggressive, and in both three-movement works there is the feeling of material being worked that bit too hard – notably the Third Quartet's last movement and the clear but generic, slightly folksy theme. The Vilnius is a fine quartet but lacks world-class ensemble, nuance and fortitude. The score's very end surely needed more octane, intensity and confidence.
No.4 is more distinctive, the restless motivic churn of its opening movement throttling-down towards the yearning cello recitative that opens the melancholic slow movement. After a Don Juan-like flourish the finale picks up, its argument scattered with moments of Classical grace before a throwaway ending. Well captured by Ondine, this music was never going to change the world. Is it worth hearing? Absolutely.
ANDREW MELLOR