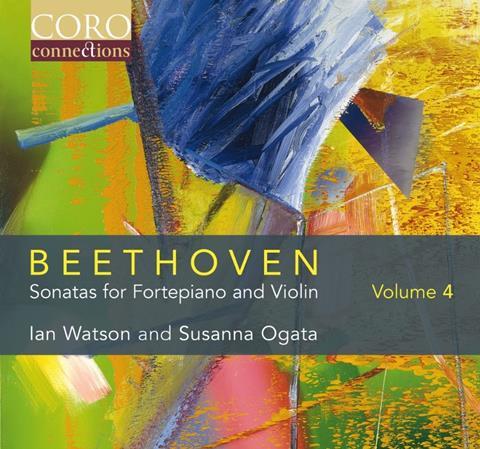 The Strad Issue: September 2018
Description: An ambitious, musically fulfilling take on Beethoven's piano and violin sonatas
Musicians: Susanna Ogata (violin), Ian Watson (fortepiano)
Works: BEETHOVEN Sonatas for fortepiano and violin op.12: no.1 in D major, no.2 in A major, no.3 in E flat major
Catalogue Number: CORO COR16161
The final course of this Beethoven feast could seem like an hors d'oeuvre, comprising accounts of his early (at times Mozartian) trilogy op.12; but Ian Watson and Susanna Ogata serve up a tasteful repast that is idiomatically presented and vividly characterised. Rhythms are poised, articulation is crisp and phrases are finely drawn. Subtleties of timing also abound, particularly in the playing of Ogata, and the tone of her 1772 Joseph Klotz truly blossoms in the central movement of no.3. The close recording captures the qualities of the McNulty/Walter fortepiano with clarity and fidelity.
Watson comes into his own in the assertive opening movements of nos.1 and 3, dispatching the virtuoso figurations of the latter with panache. A nitpicker might demand more subtlety from these players in communicating Beethoven's rhetoric and there are several instances where one begs a wider dynamic range, including a lighter fortepiano when accompanying and a true pianissimo in line with Beethoven's annotated gradations; further, the finale of no.2 seems to lose its initial jollity and rhythmic buoyancy. However, both respond sensitively to the various melodic and harmonic tensions inherent in Beethoven's music and can be well proud of their achievements in completing this ambitious, musically fulfilling project with such pleasing and insightful outcomes.
ROBIN STOWE